UPDATE#24 10/01 TO 10/31/2010
Howdy Everybody,
The adventures of 2006, 2007, 2008, 2009, and thru 09/30/2010 have been published on the website. We continue with the latest edition.
UPDATE 2010 #24 10/01/2010 to 10/31/2010
At last update, we were deep into the renovation projects of our house in San Antonio. Welcome back to our continuing adventure…
10/05/10 TUESDAY SAN ANTONIO, TX
The renovation activities were in full swing and my efforts were concentrated on accomplishing as much as possible each and every day. Tyler's work phase was complete. The rest of the projects and finish work were now in our hands. With the new walls finished and painted, Judy suggested that I install a more decorative version of the baseboard molding. Since the removal of the wood paneling, the gap between the wall and the tile needed to be dealt with. I fabricated a makeshift spacer tool from an old, plastic For Sale sign. Its semi-rigid form worked perfectly to keep the level of the new molding evenly spaced with the floor tiles during attachment. With numerous compound angles to deal with, the miter saw worked well for cutting the moldings to size and fit. Each baseboard section required two separate pieces to attain the desired effect. A special, even more complex treatment was needed under the air conditioning air-box return grate opening.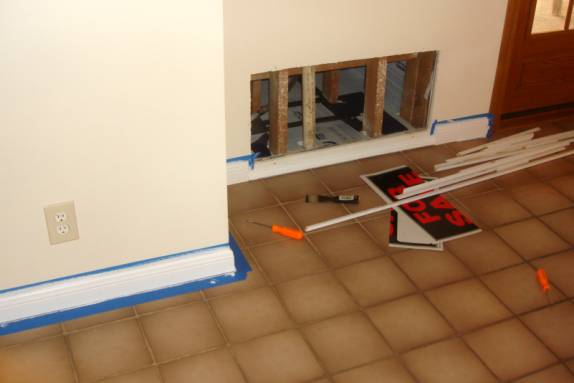 The smooth finishing process required shooting beads of caulking compound at the top, bottom, and corner angles of the moldings.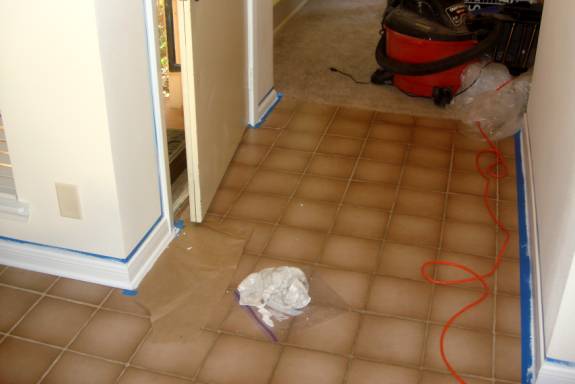 Two walls of the office area were painted with a contrasting color to accent the room. Slatted blinds replaced the old window shutters.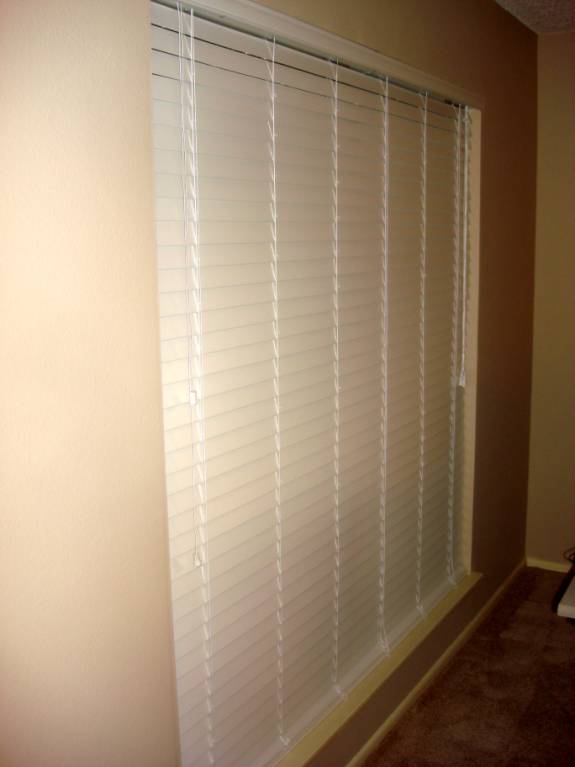 10/06/10 SAN ANTONIO, TX
HAPPY BIRTHDAY to MY WONDERFUL DAUGHTER, SHARYN
10/11/10 MONDAY SAN ANTONIO, TX
My son, Doug, was here in town. He was involved with a seminar/conference/convention meeting associated with his job. Much to my delight, he took a couple of extra days to spend with his "dear, old Dad". He has excellent automotive skills and agreed to help me with some repairs on Judy's Buick Riviera. The air conditioner compressor had failed and needed replacement. I photographed the serpentine belt pattern to make sure we could reinstall it easily.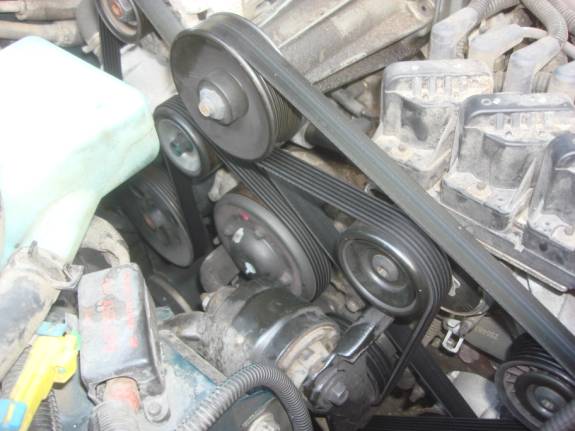 I purchased a replacement compressor unit from Advance Auto Parts. The required special tools were available from the AutoZone lending program. The installation was not going well. We tried and tried and tried to fit the new unit. It was about to frustrate us beyond reasonable limits before we finally determined that they had supplied us with the wrong part. Although the part numbers were correct, the wrong part was somehow packaged in the box. The two parts were very similar but not exact. After all the exasperation, we returned the wrong part for another box containing the same part number but having the correct fit. From there, the installation went smoothly. We replaced the air orifice tube and all the O-rings, just to be on the conservative side. We pulled the appropriate vacuum level, added the recommended type and amount of oil, and serviced the system to specs with the highest grade R134a refrigerant. Ahhhh…, Cold Air!!!!!! A job that should have taken us an afternoon turned into a two-day project and nearly turned me into a raving nut case. Without my son's help, I never could have gotten this deal sorted out. Thanks, Son!!!!
10/14/10 THURSDAY SAN ANTONIO, TX
Doug was fully occupied with the conference for a couple of days. I continued work on the car and delved into the body repairs. There were some areas where the paint had deteriorated and needed spot refinishing. I sanded, prepped, masked, and sprayed those areas. The colors were a bit difficult to match since it involved both a color coat and a clear coat process. Although not factory perfect, it actually came out better than I expected.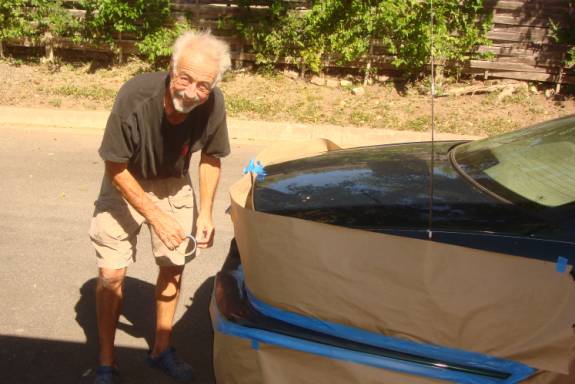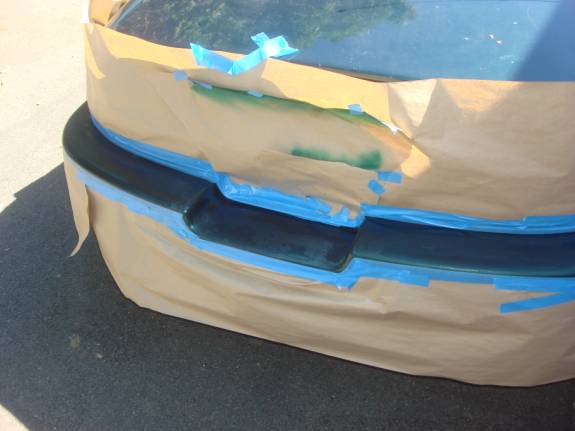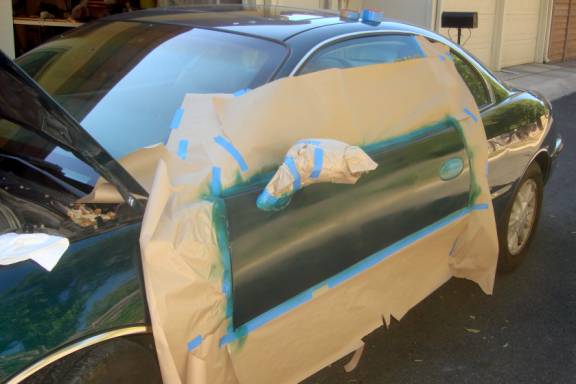 10/15/10 FRIDAY SAN ANTONIO, TX
I moved the car into the garage to allow the base coats to cure before applying subsequent coats.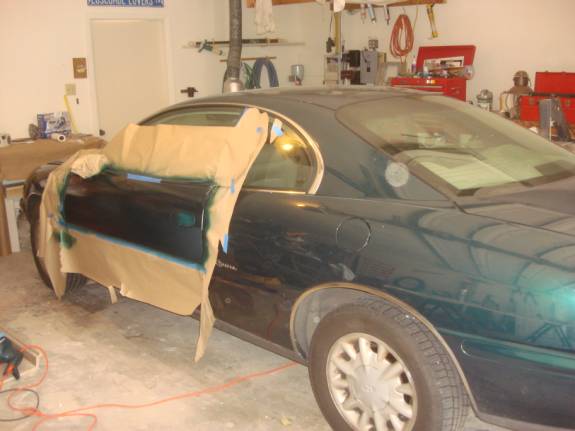 Doug agreed to help me with a project involving the kitchen ceiling. Judy has never liked the frosted, grid panel type, drop ceiling lighting in the kitchen. Within the recess portion, the area was coated with a "popcorn texture". Doug devised a plan to create a containment area using sheet plastic taped to the surrounding ceiling and gathered to a small opening at the bottom. Just large enough for one person to fit, Doug got inside the containment area and scraped the rough popcorn texture from the ceiling. The residue would fall down into the plastic folds and not be spread all over everything else. The removed popcorn texture could be emptied into a barrel from the funnel-like plastic folds. It was a brilliant idea that worked wonderfully. For Doug, it was uncomfortably hot and a miserable job for him to do, but Judy and I were extremely thankful for all his hard work.
Our reward was another great dinner at our favorite Mexican restaurant in San Antonio. It is fast moving up the list of Doug's selected eating-places too. His other favorites are Lulu's Restaurant for the best Chicken Fried Steak in the world and the Fish Factory Restaurant for his favorite fish dinner.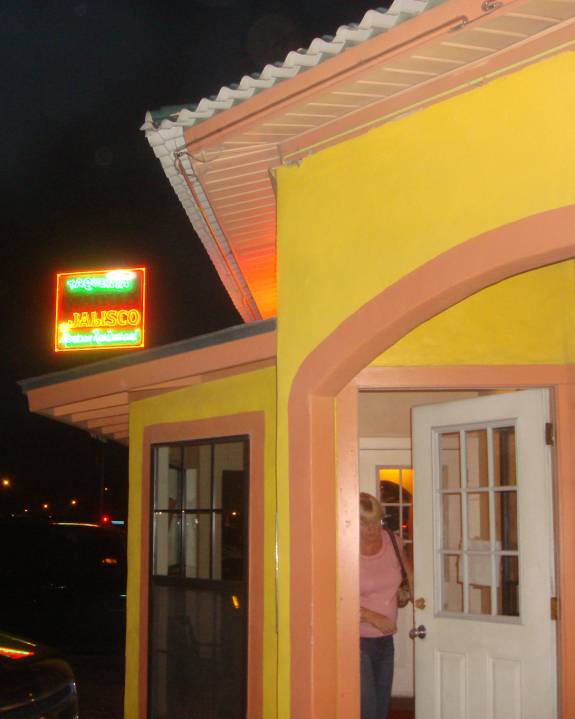 I wish I had taken more pictures of his visit but I guess we just kept too busy to think much about it. Doug and Judy at the Jalisco Mexican Restaurant.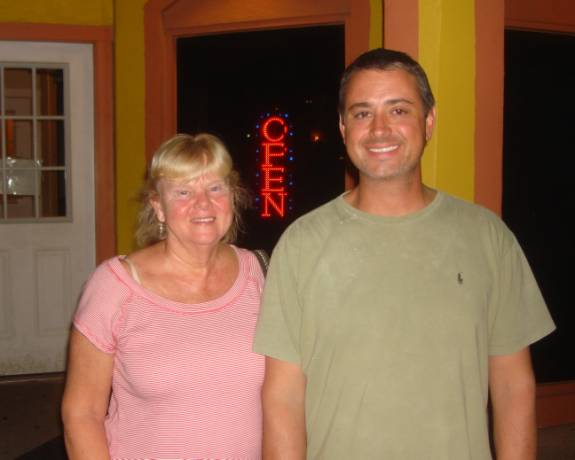 A very proud and appreciative Dad with his terrific and loving Son…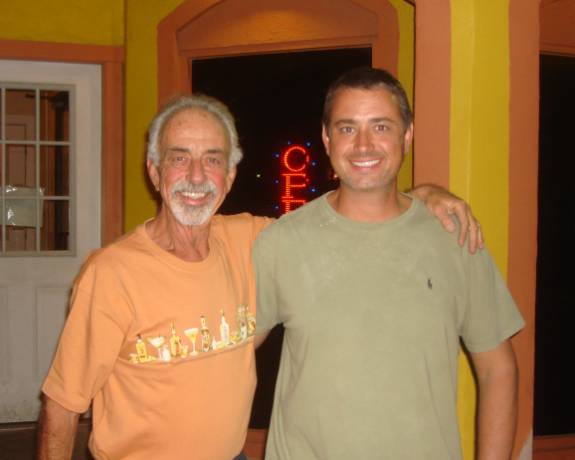 10/16/10 SATURDAY SAN ANTONIO, TX
Doug had to fly back to St. Louis this morning. Our sincerest thanks and grateful appreciation seems hardly enough for all the help he generously and willingly gave to make our lives better. The rest of the ceiling project was now my aim. I filled some more plaster patching and applied a modern texture pattern using a Homax brand spray product. From within the plastic drape, I achieved good results but ended up texturing myself a bit more than I would have liked. At least we had protected all of the surrounding areas and carpeting from any damages or mess. Doug sure came up with a great idea for the containment drapes.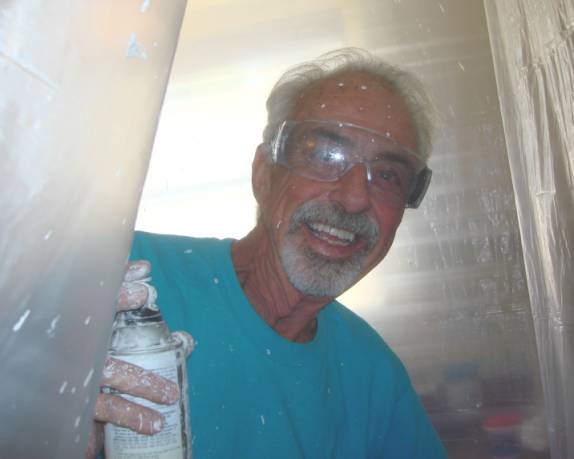 10/19/10 TUESDAY SAN ANTONIO, TX
I cleaned, waxed, and polished the Riviera until it was looking great. We decided to put it up for sale and listed it on the internet.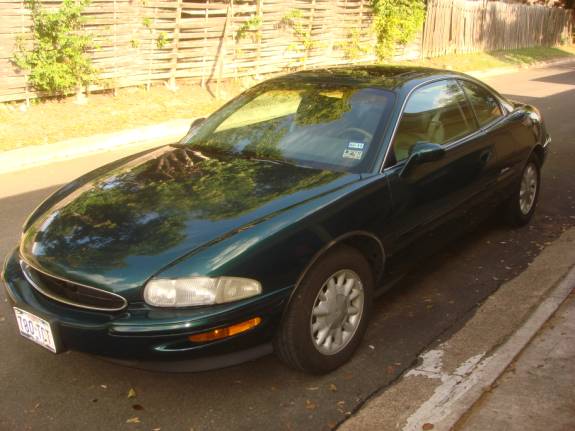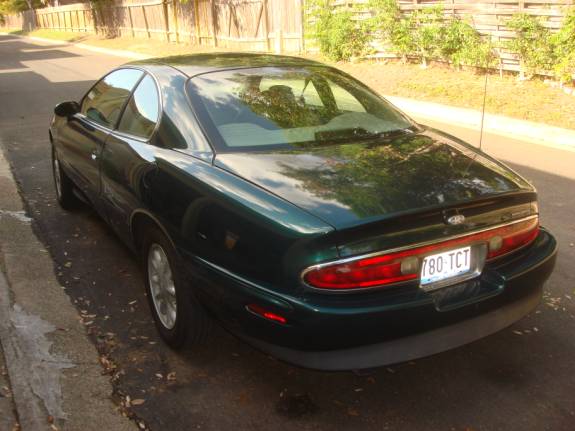 The car was in very good condition now and the interior was clean and neat.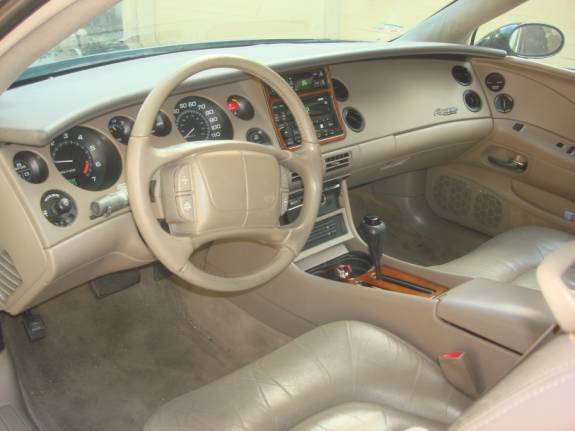 The engine was running smoothly and strong…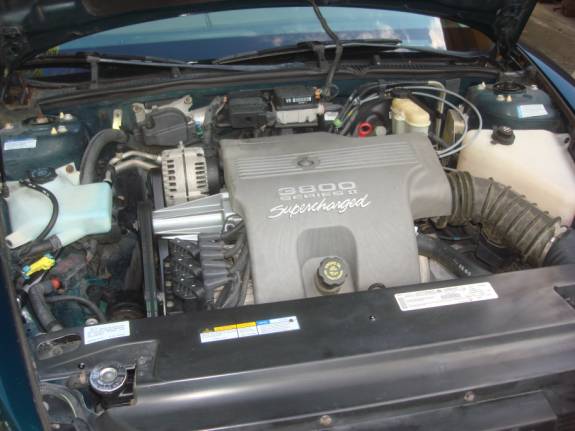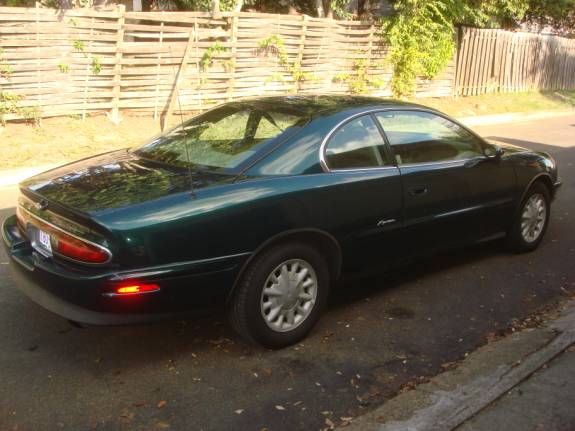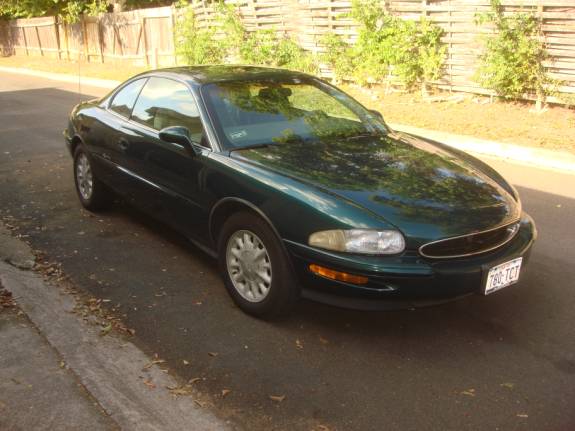 10/22/10 FRIDAY SAN ANTONIO, TX
The main reason for selling the Riviera was that Judy bought a new car. She picked up the shiny beauty from the dealer today.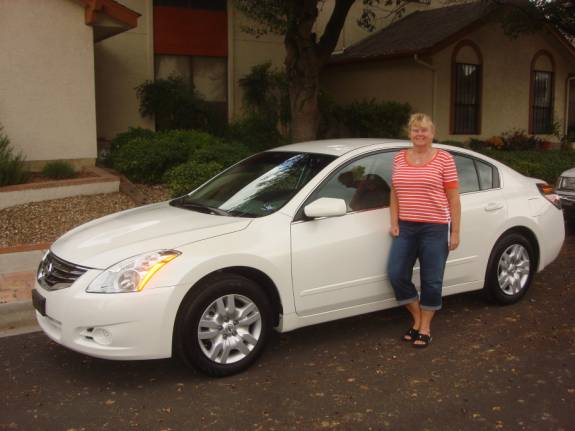 I love the smooth lines of the Altima design.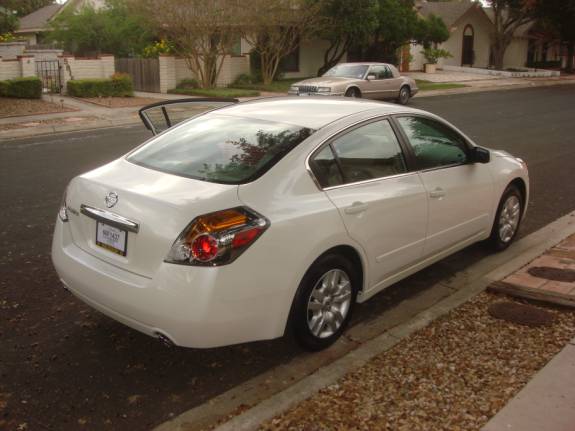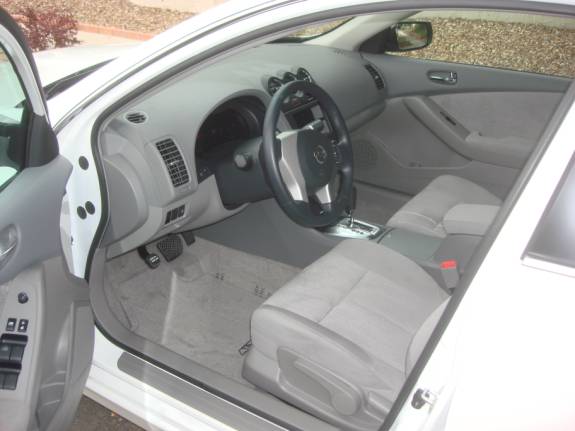 The new Nissan Altima has lots of nice features including comfortable rear seats that fold down for luggage and stuff.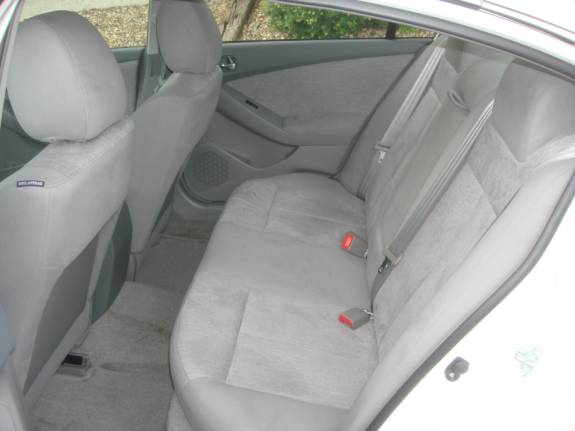 10/31/10 SUNDAY SAN ANTONIO, TX
I continued the work of building the headboard for the master bedroom. It's really fun for me to watch it coming together nicely and I like it.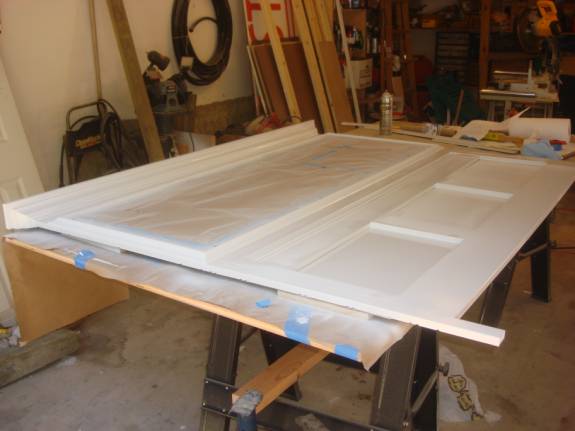 We decided that we would take the Nissan Frontier pickup on our trip back to AMARSE. We reasoned that her brand new car would be better protected in the garage than out in the open parking at the marina. I think that Judy may have had the more powerful input in that decision than I did. How do these things happen? Why do I cave in so easily? Could it be love?
To ensure reliability, I bought and installed all new fluids, filters, and serviced all the systems.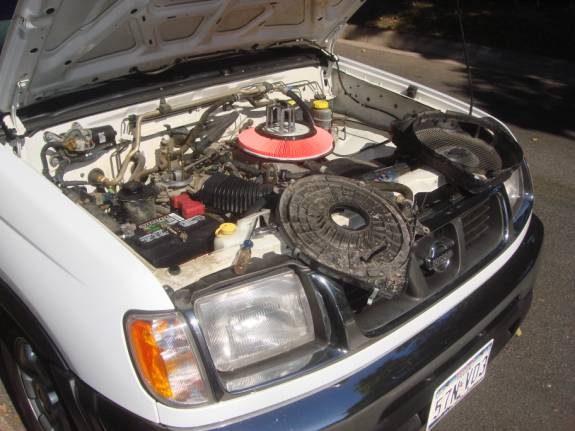 To secure and protect our stuff, I located and bought a used, but like-new camper/cargo enclosure with high-quality, Yakima roof racks. I found it on Craigslist and drove to Austin to pick it up.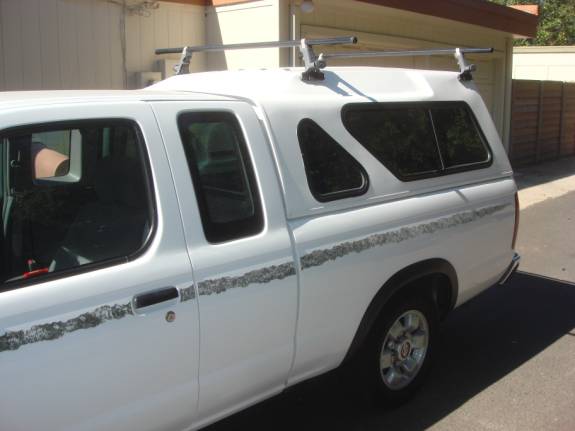 I cleaned, waxed, and polished every inch of the truck. It sure looks and runs great.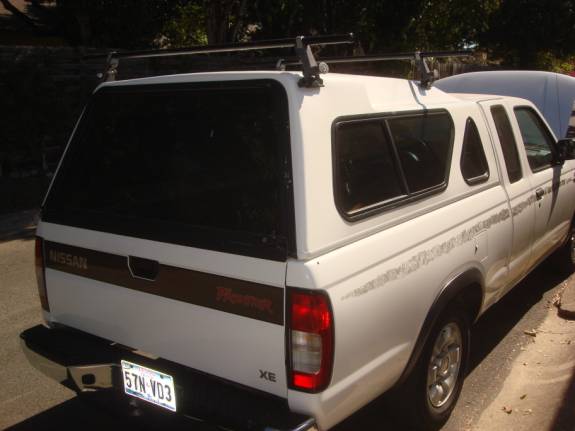 I replaced all the shock absorbers with heavy-duty Monroe Sensa-Trac units.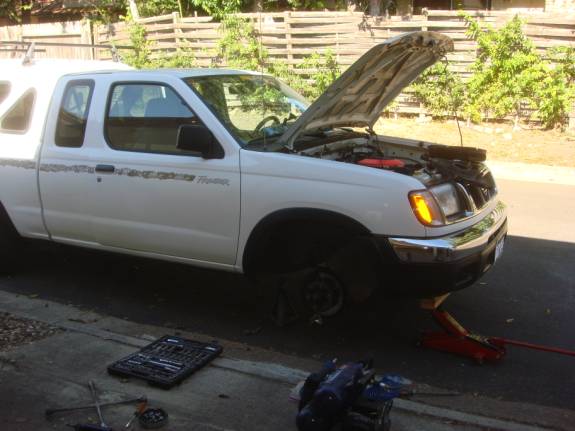 The headboard was finished and installed in the Master Bedroom. I think it looks great and I like the unique design of my own making.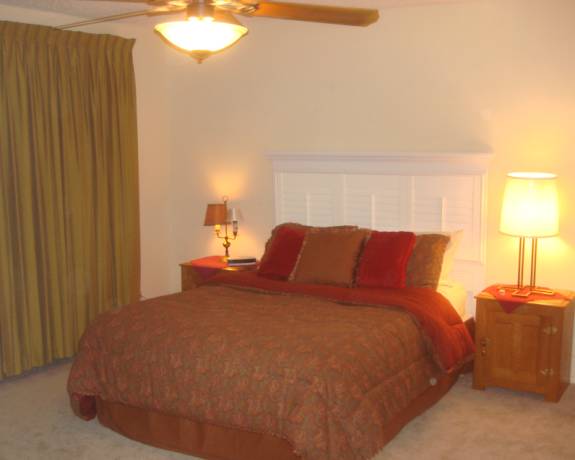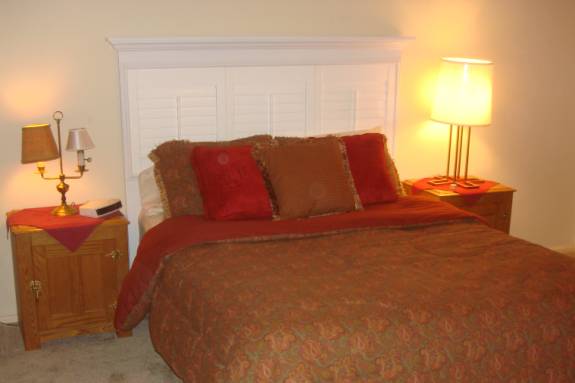 As we close out the month of October, we are pleased and proud of our accomplishments. As we enter into November, we look forward to returning to AMARSE and involving ourselves in the boating/cruising life. We hope you are enjoying these updates and we hope that you will return to our website soon to follow our continuing adventures. Thanks for your interest.
CONTINUING UPDATES ARE IN PROGRESS…
WATCH FOR THEM, COMING SOON…
POST SCRIPT:
We sincerely hope that you will review the previous years of compilations to give context to the current editions. Please let us know if you have any special suggestions and thoughts.
REMEMBER: The website is now fully active and you can visit it at any time. You can also review any of the previous logs from the years 2006, 2007, 2008, and 2009 to learn more about the crew and their many adventures. Enjoy.
ATTENTION: SPECIAL NOTE:
You may contact us via email anytime. Your emails tend to encourage me to continue this compendium endeavor.
Thanks for allowing us to share our life and adventures with you.
Lotsa Luv,
Fred Reed and Judy Law
AMARSE
MT40
"AMARSE" is pronounced "AM-ARE-SAY".
Our website is: www.amarse.net .
You can scroll up on this page and then select the NEXT button on the left side of your screen to advance to the next update. Enjoy!!!
CONTINUING UPDATES ARE IN PROGRESS…
WATCH FOR THEM, COMING SOON…