UPDATE#10 02/21 SENIOR JUNKANOO PART 2 of 2
Howdy Everybody,
The adventures of 2006, 2007, 2008, and 2009 through 02/21/09 (Senior Junkanoo Part 1) have been published on the website. We continue with the latest edition.
UPDATE 2009 #10 02/21/09 PART 2 SENIOR JUNKANOO
At last update, the celebration of Senior Junkanoo was underway and UPDATE #09 contained the first half of the photographic presentation.
02/21/09 SATURDAY MARSH HARBOUR, ABACOS, BAHAMAS
SENIOR JUNKANOO PART 2 of 2
The large quantity of interesting photographs prompted me to arrange them in two separate Update issues. We now continue with the "Senior Junkanoo" event held in Marsh Harbour, Abacos, Bahamas.
In most instances, the pictures speak for themselves and the photographed actions seem to actually "speak louder than words…"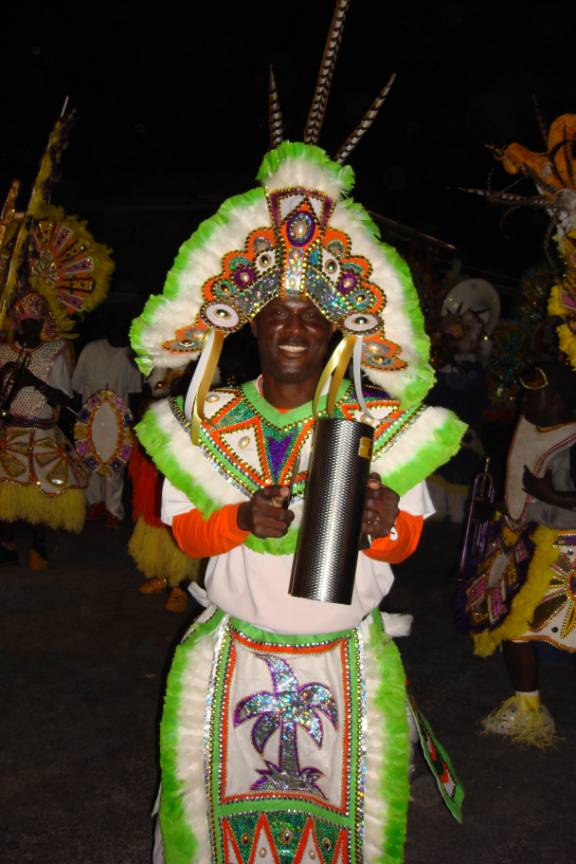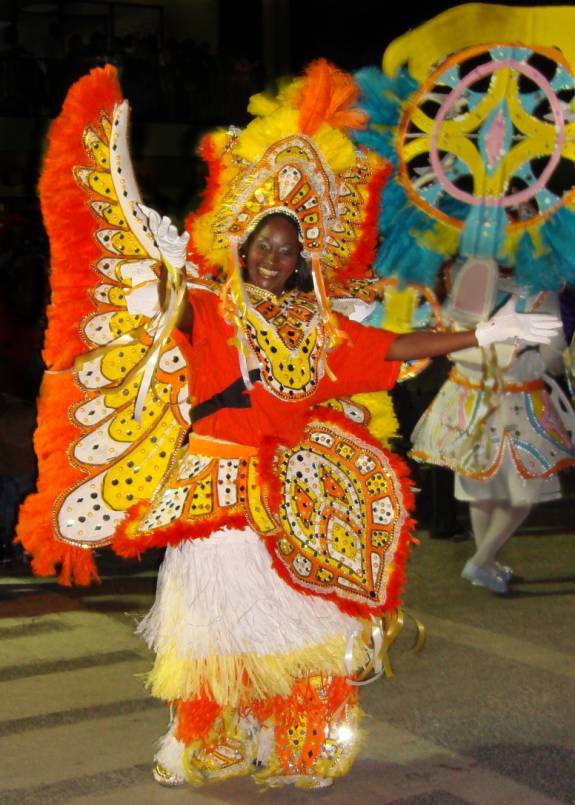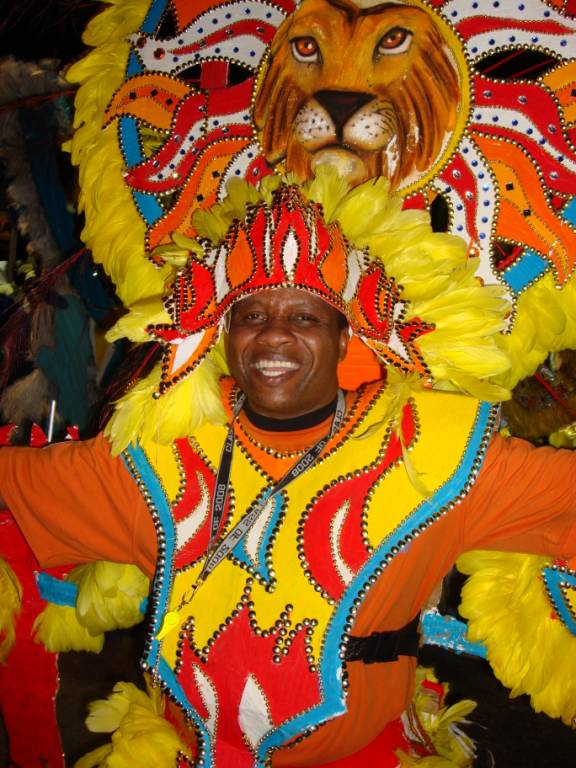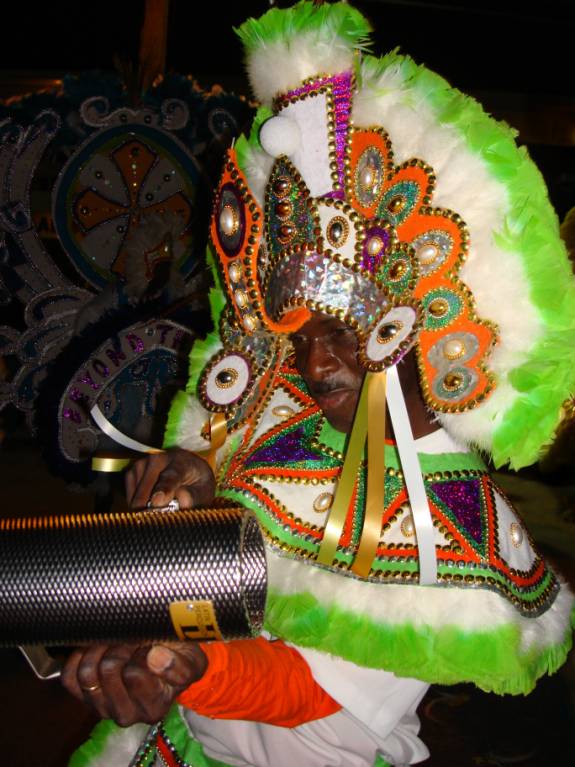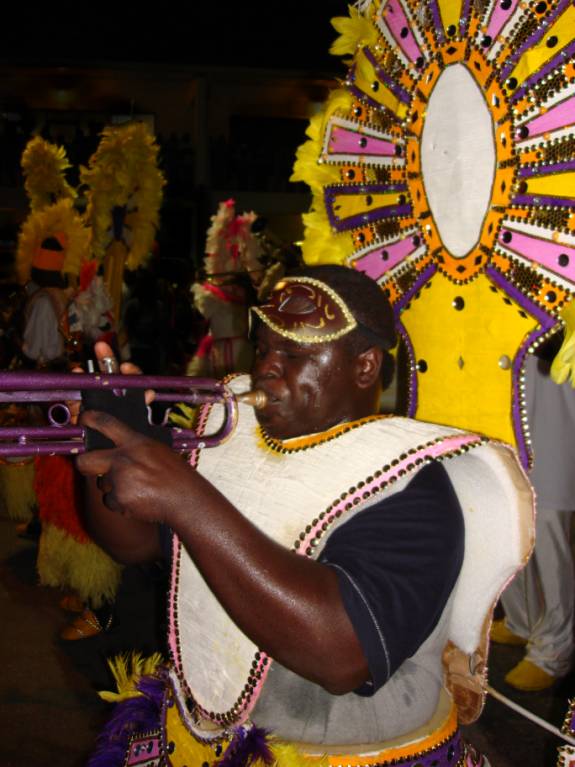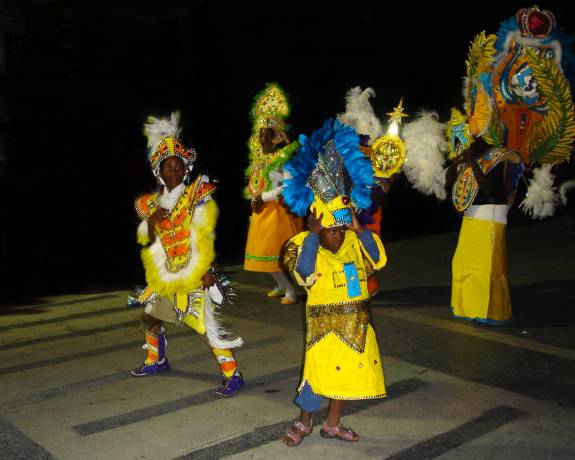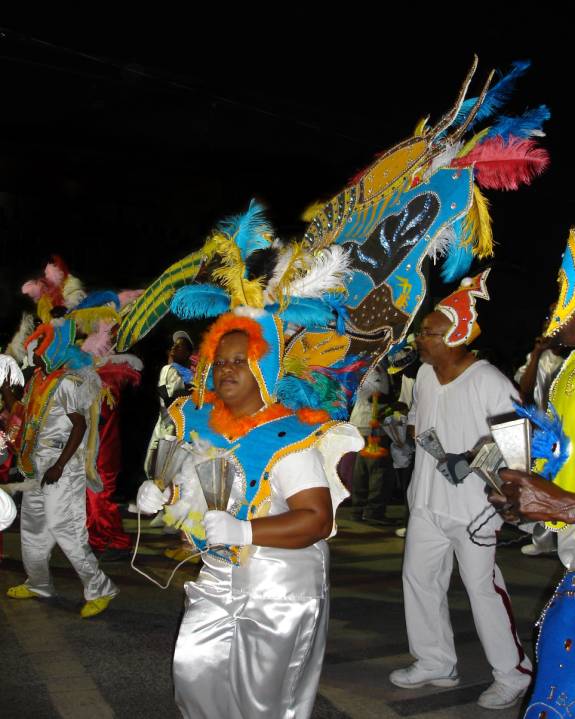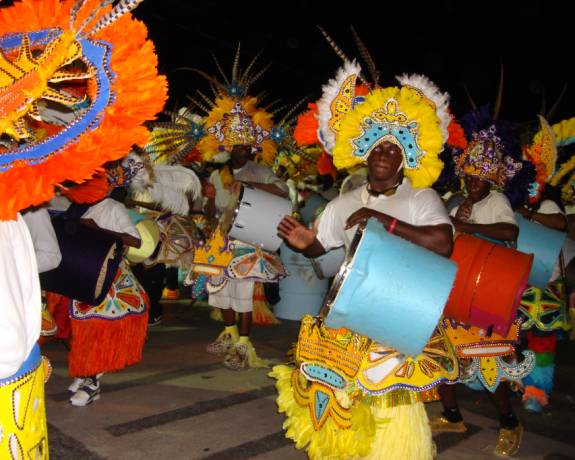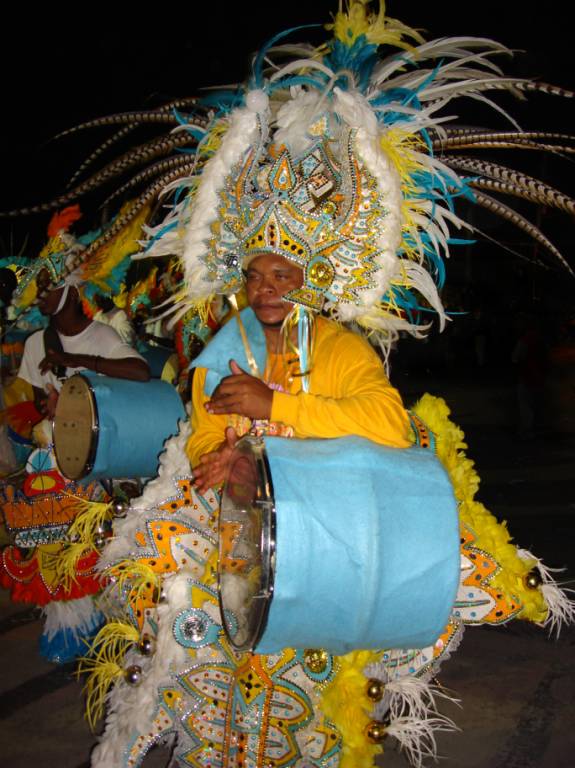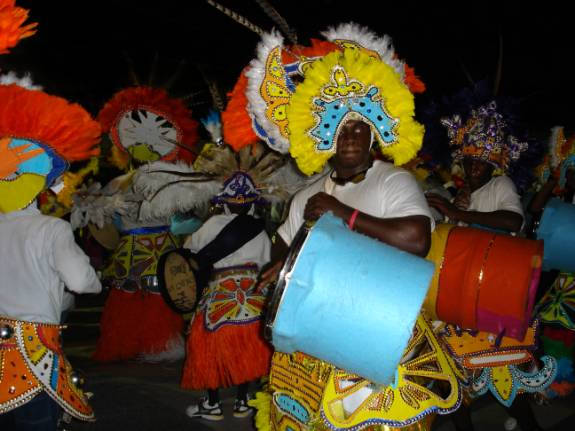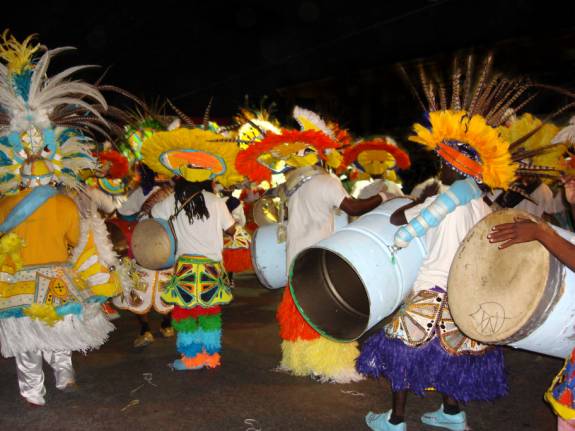 The underlying theme for this group is a tribute to the peoples of the 7 continents…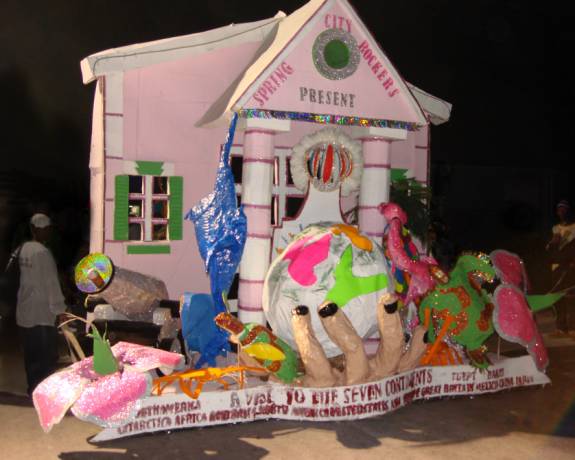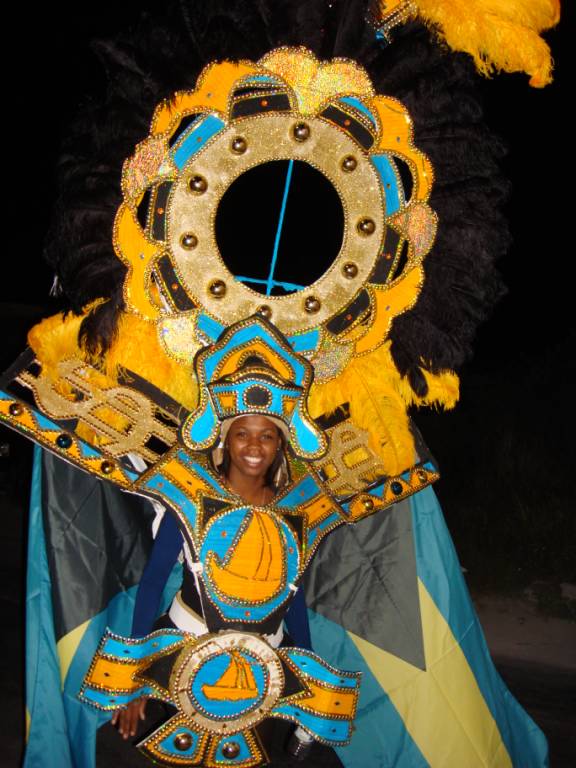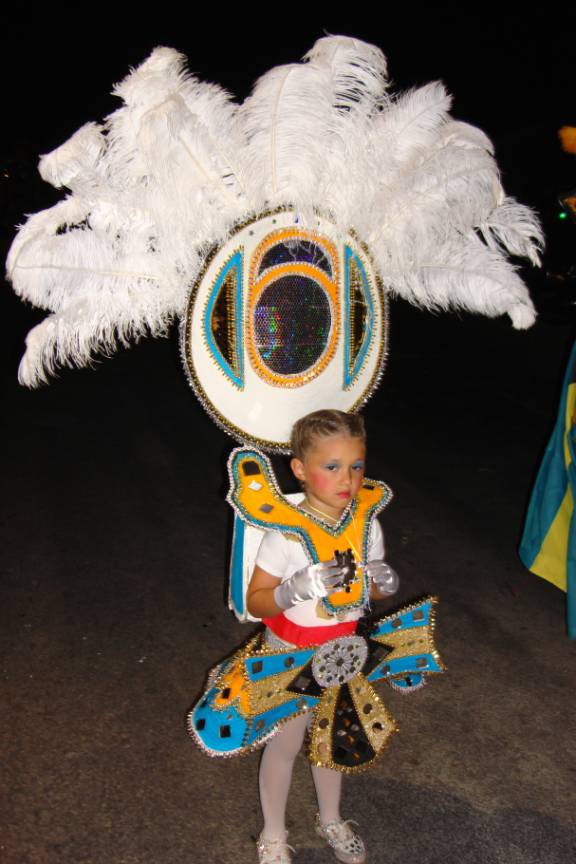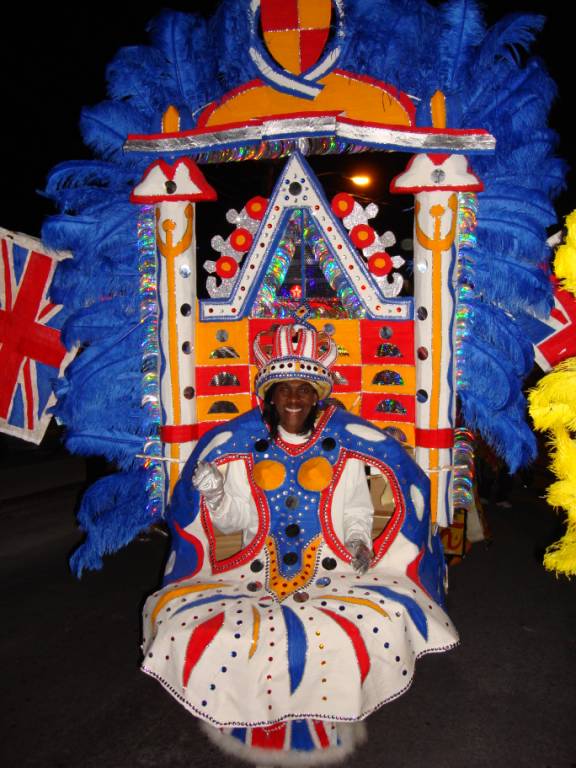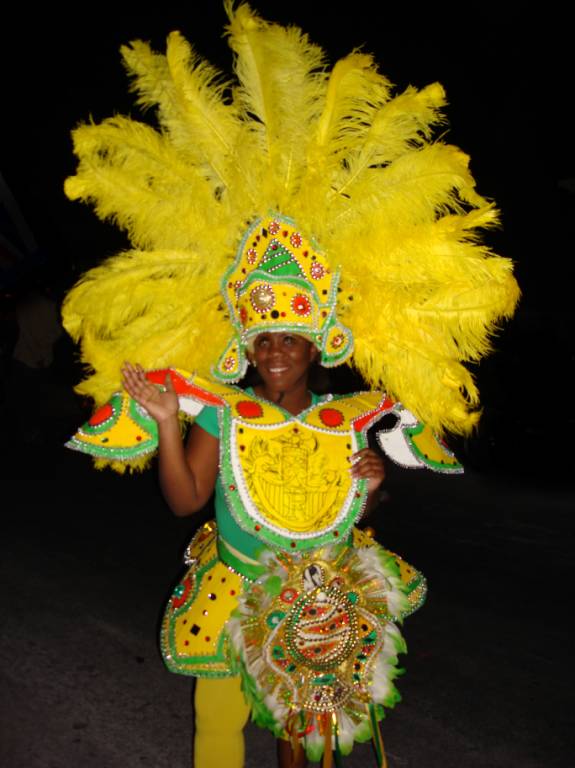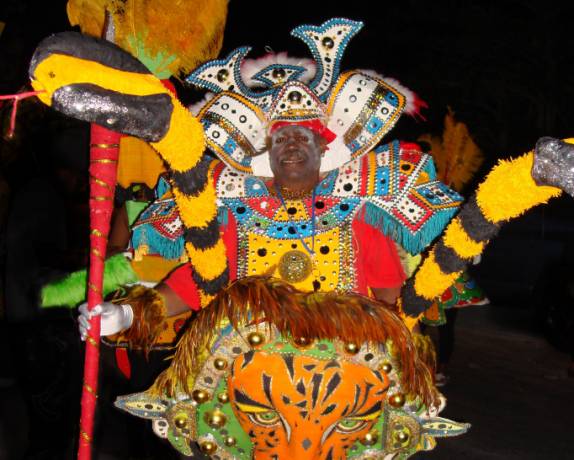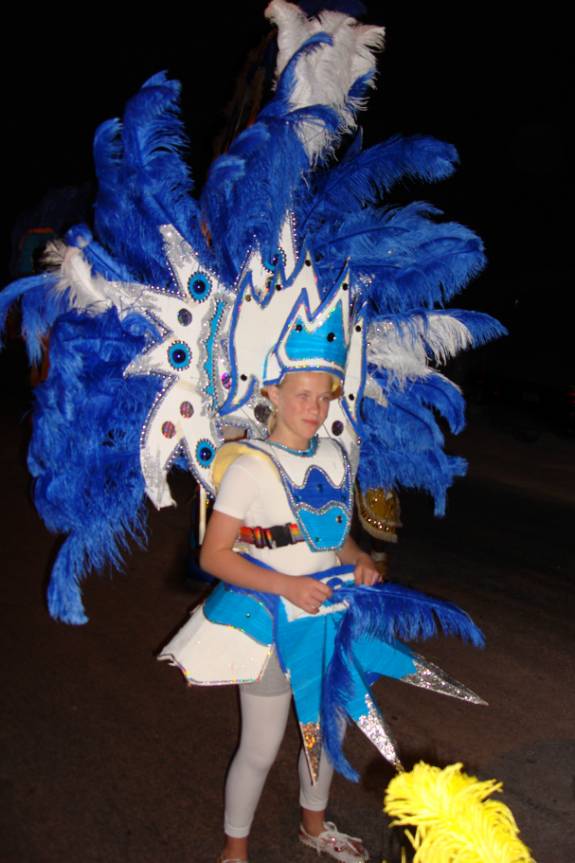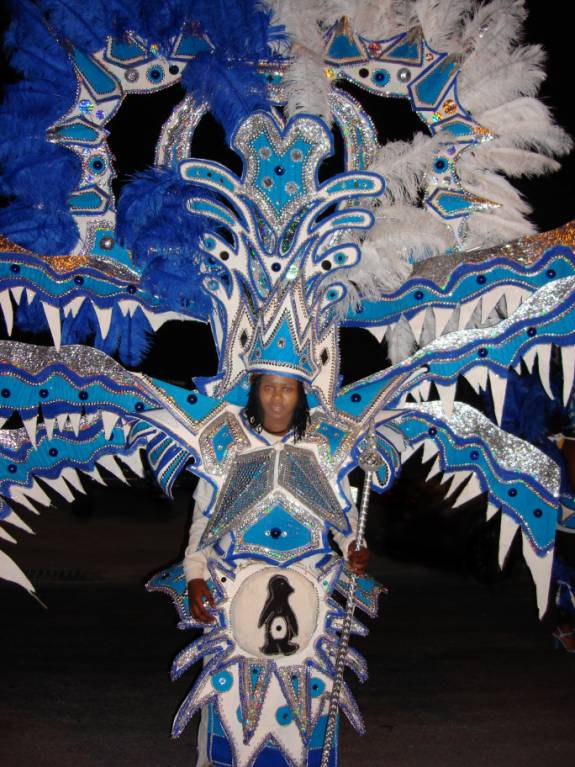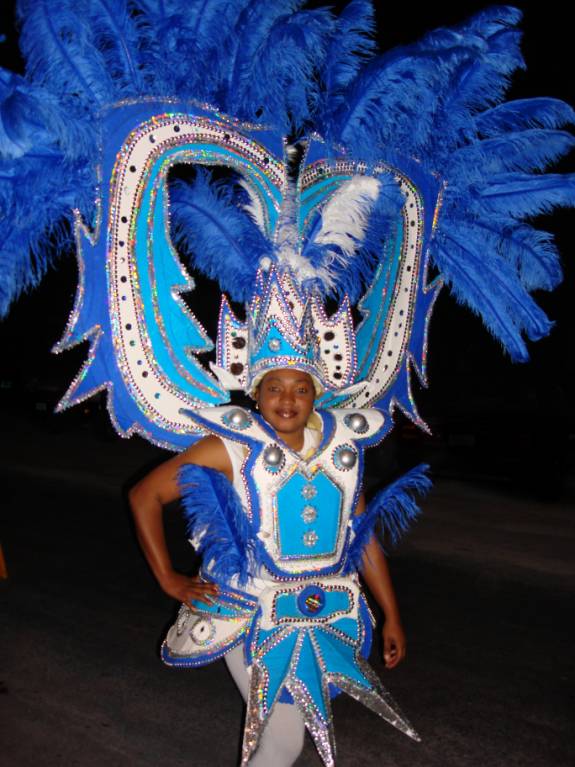 Multiple foghorn instruments connected in parallel using common PVC plumbing parts…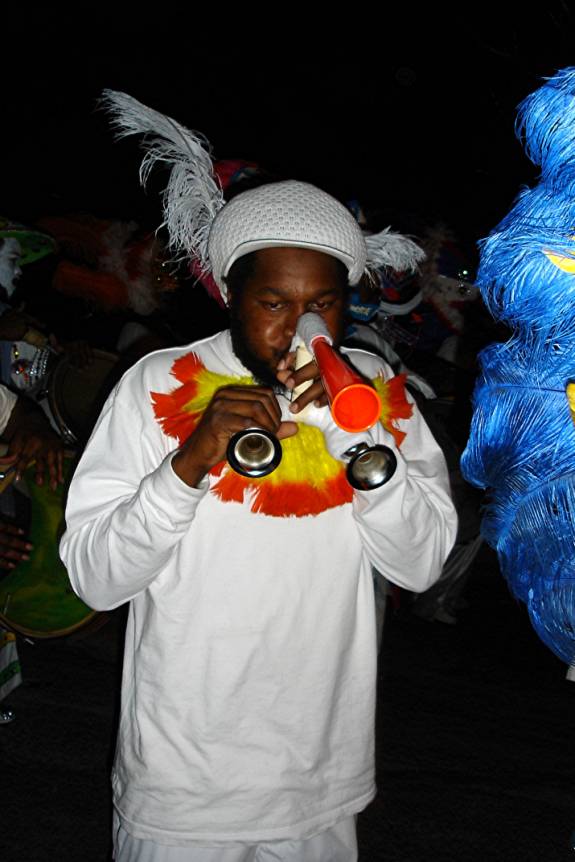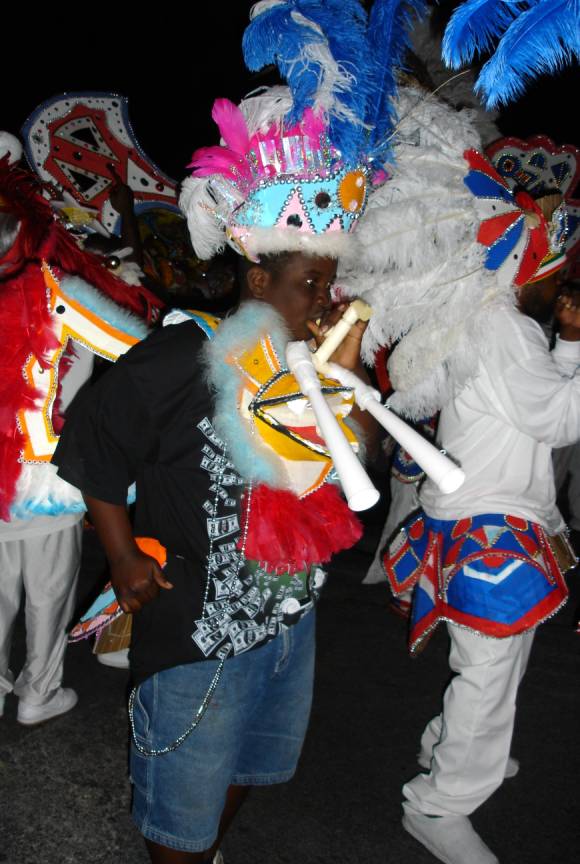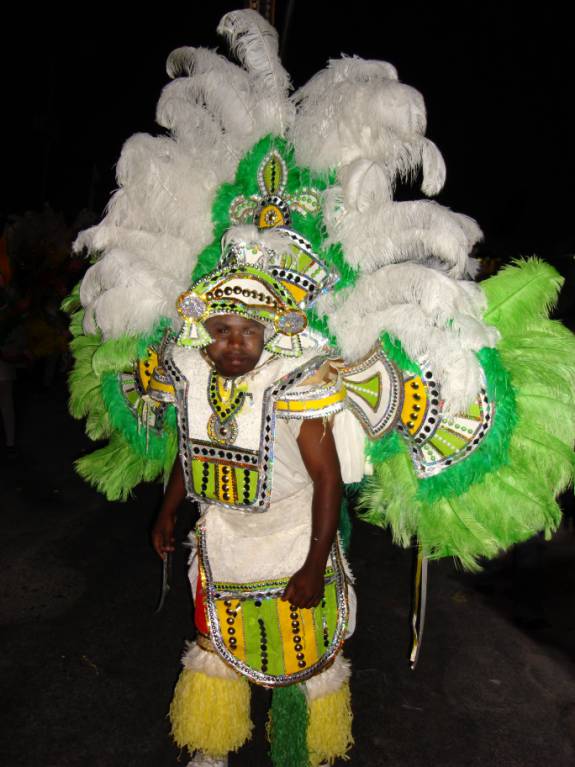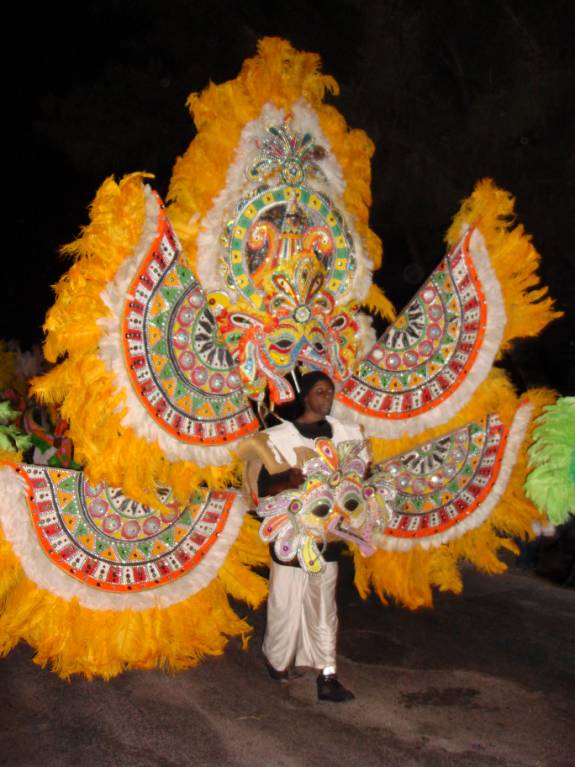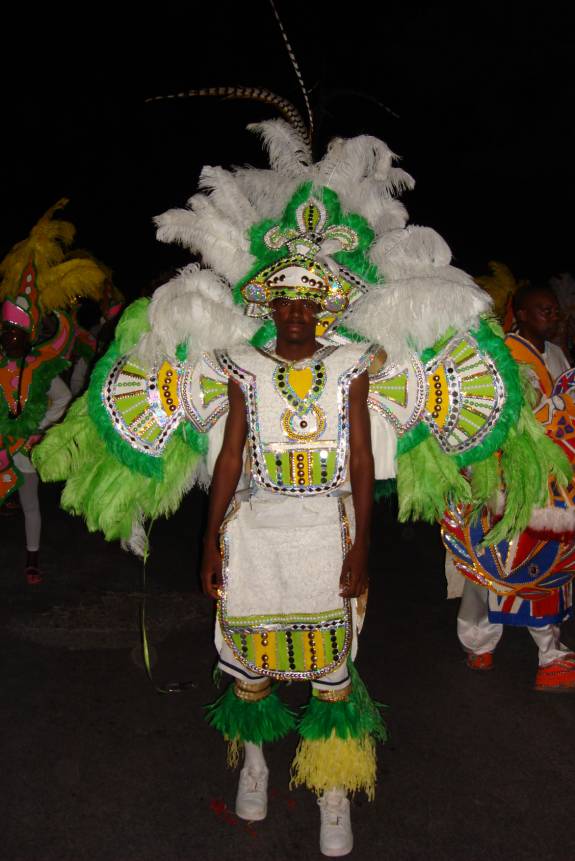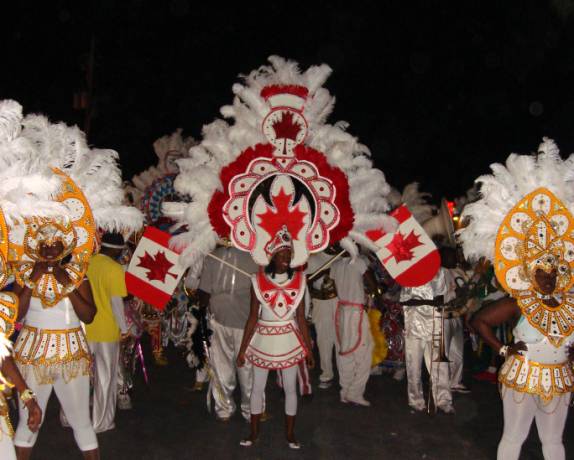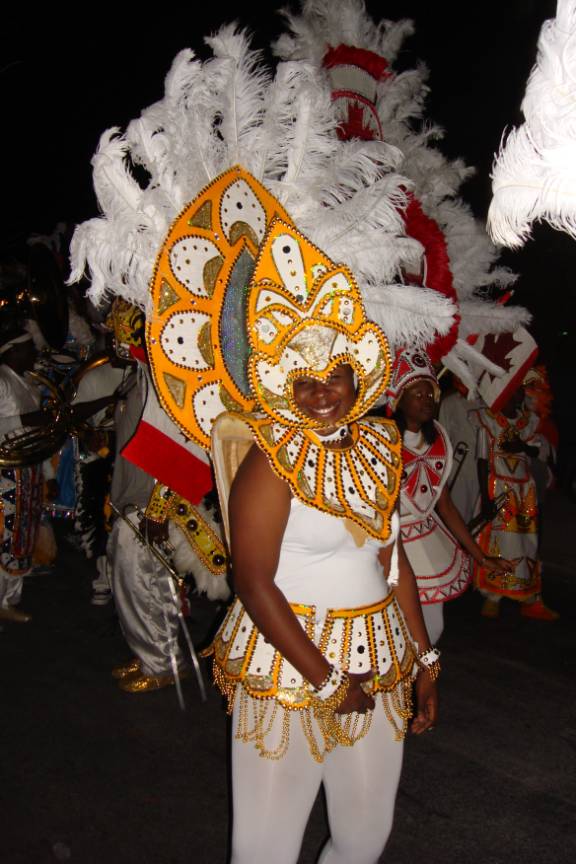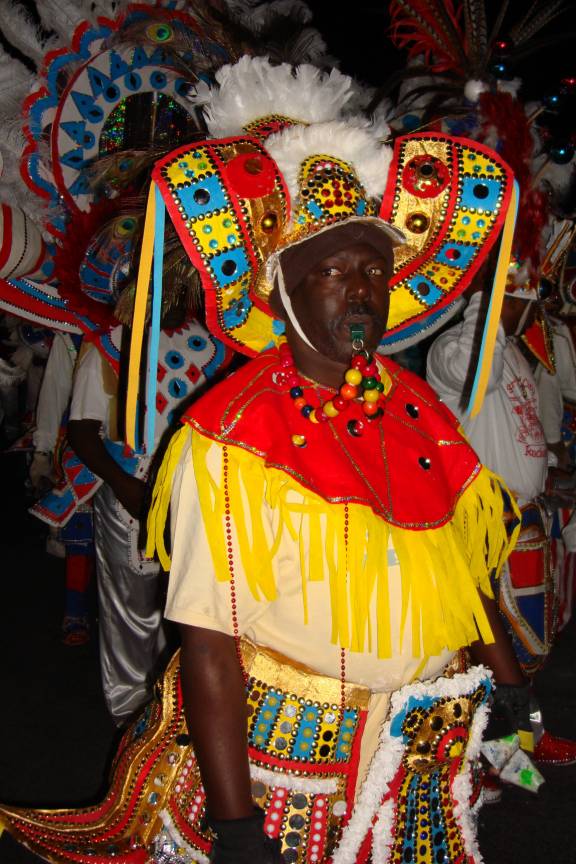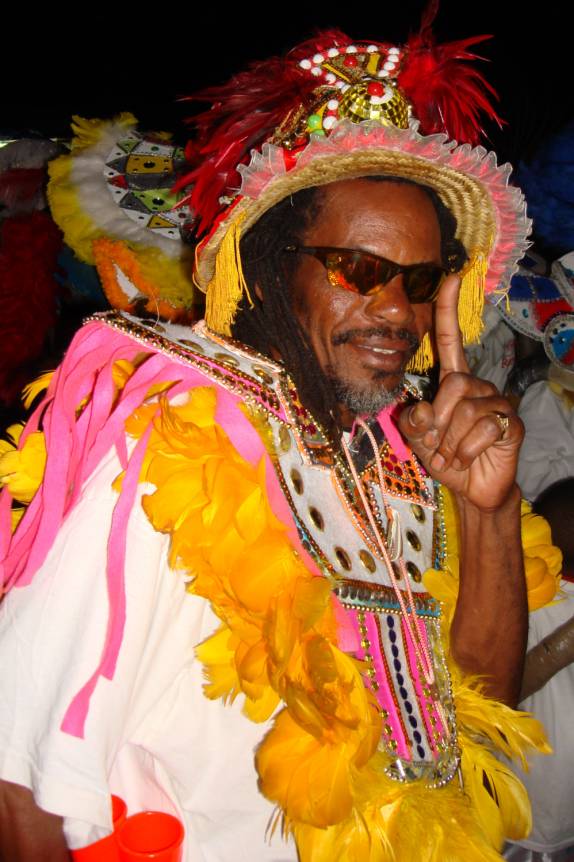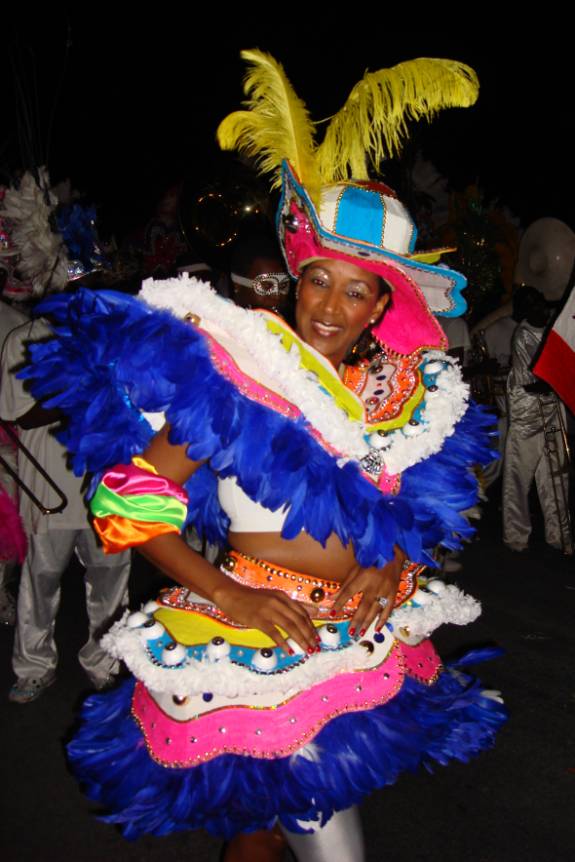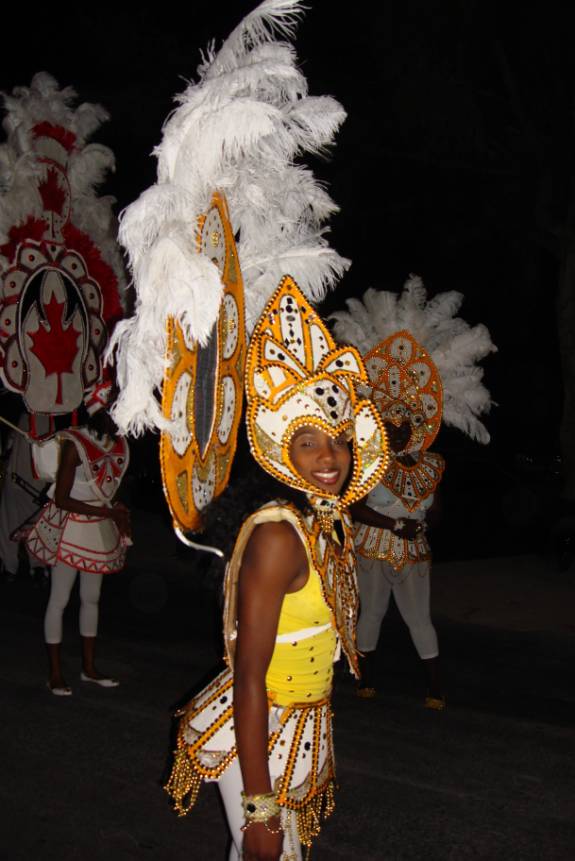 This is Howard. He is our very friendly and very capable Assistant Dockmaster at Boat Harbour Marina.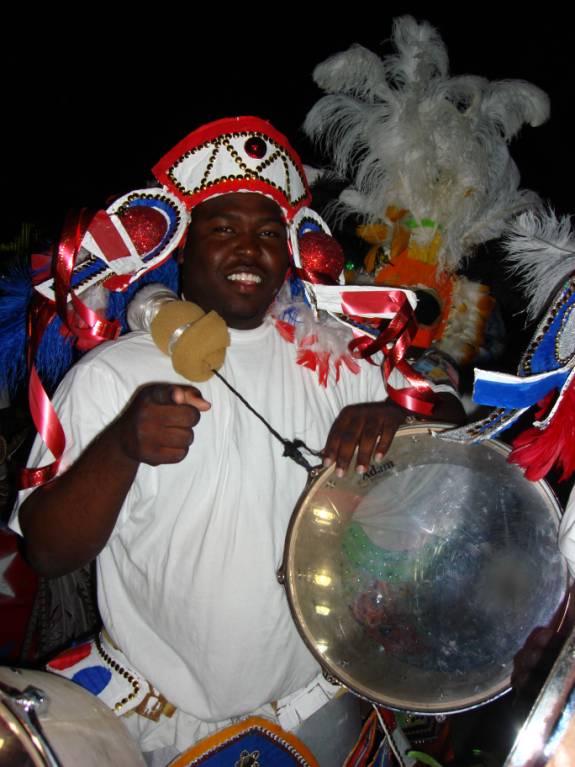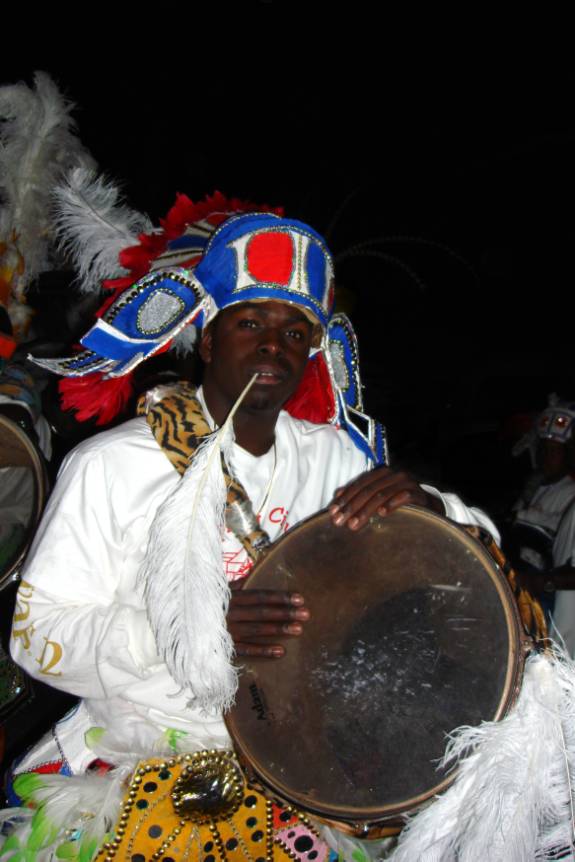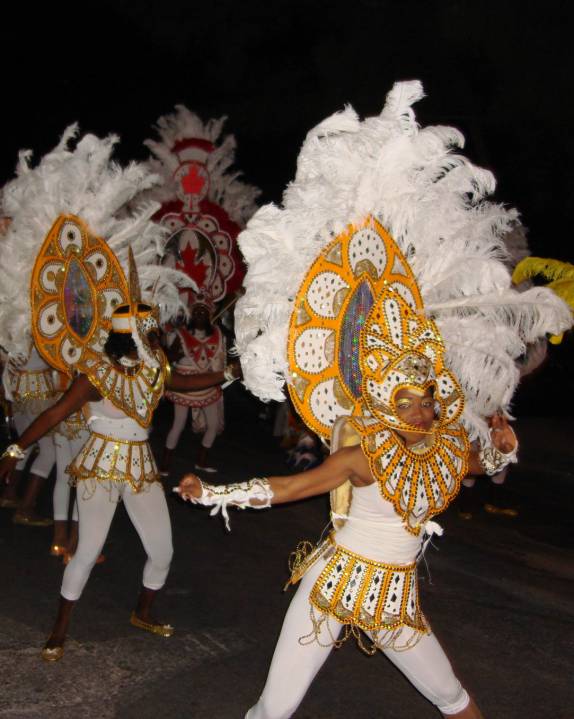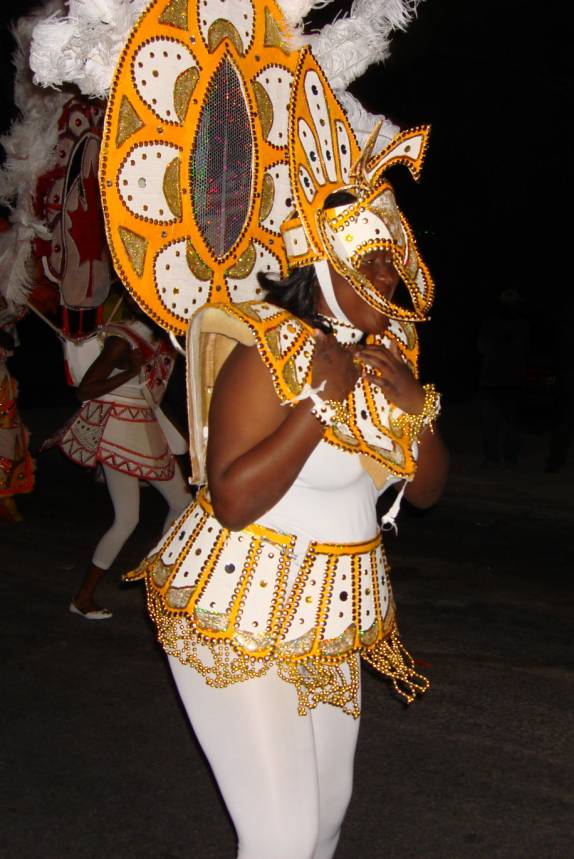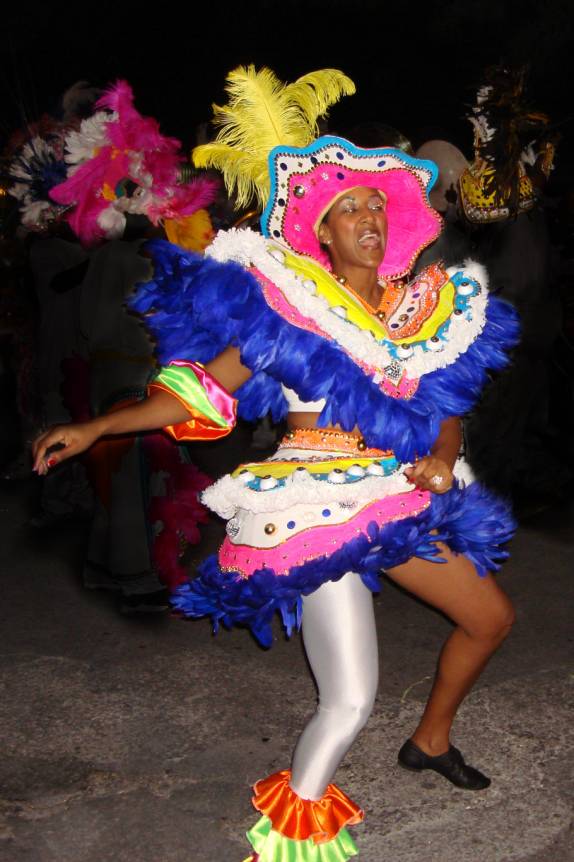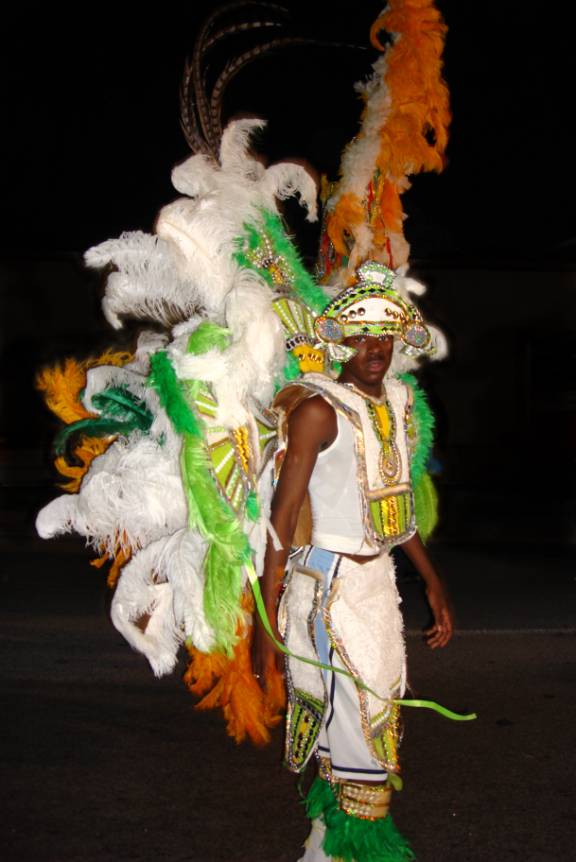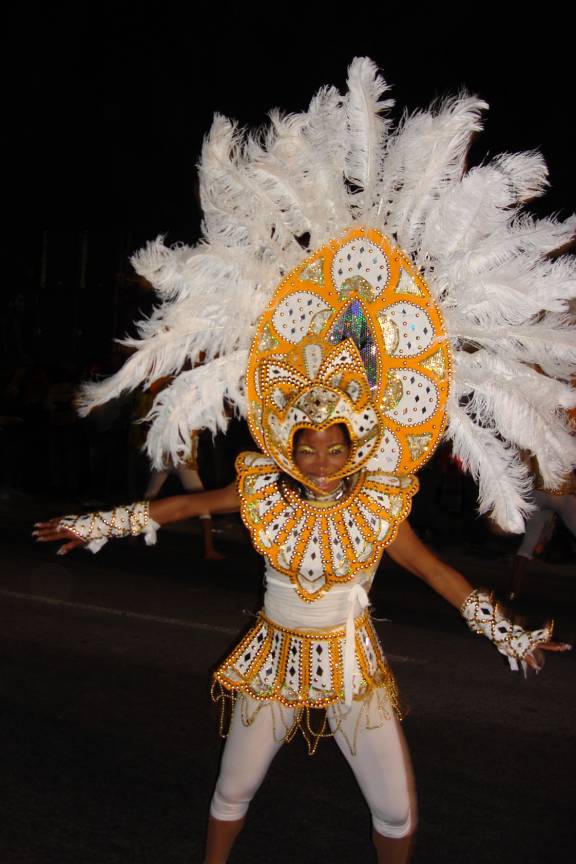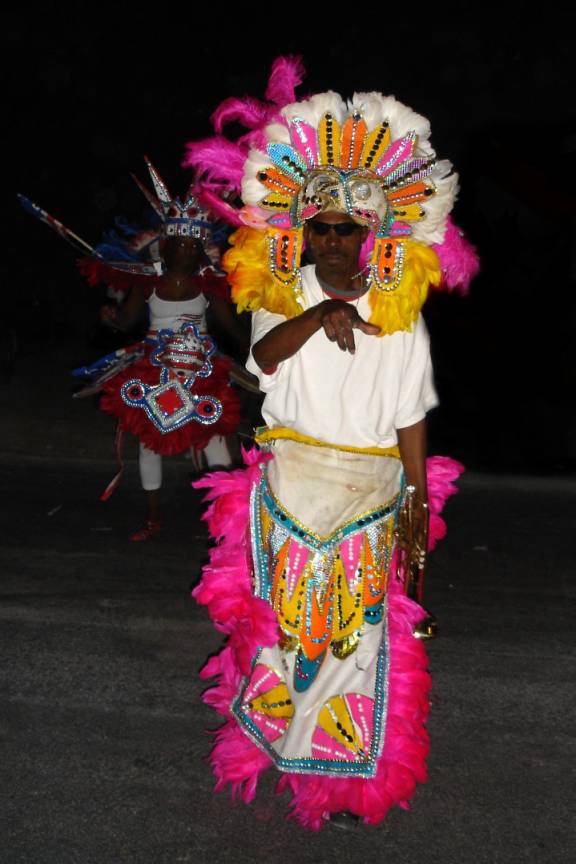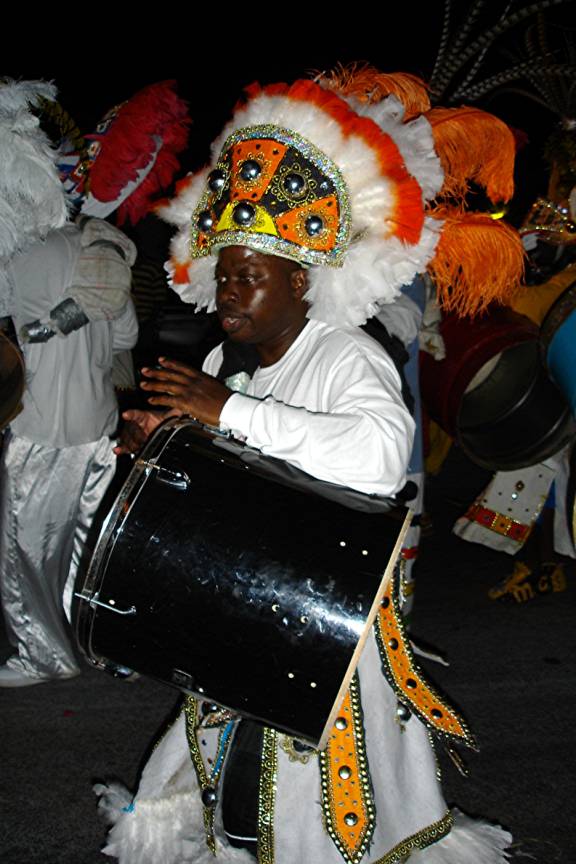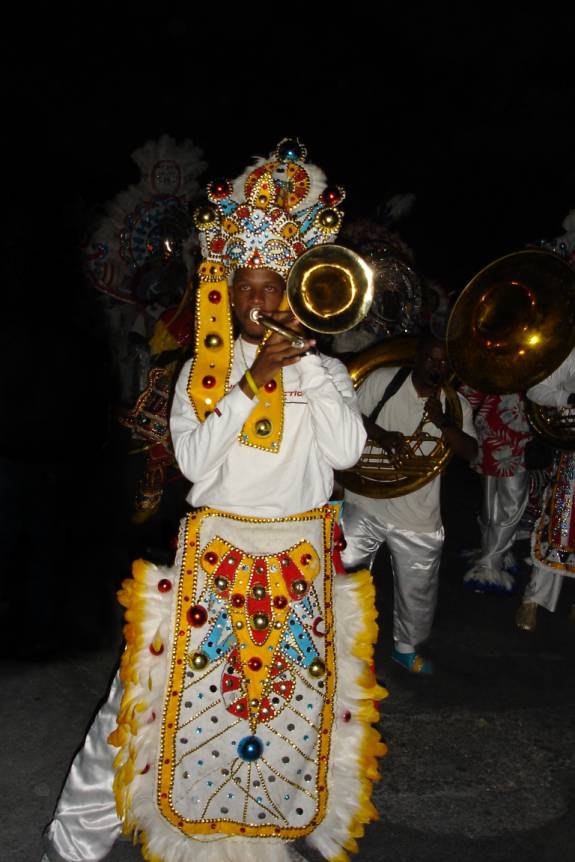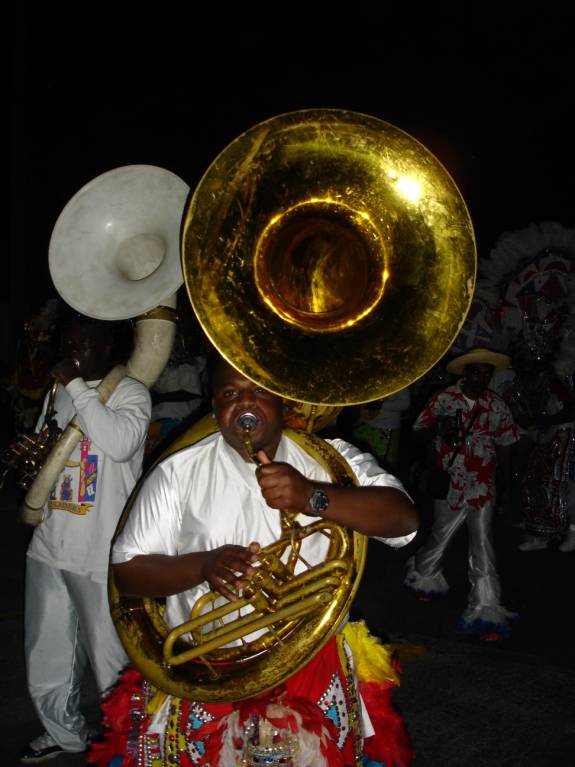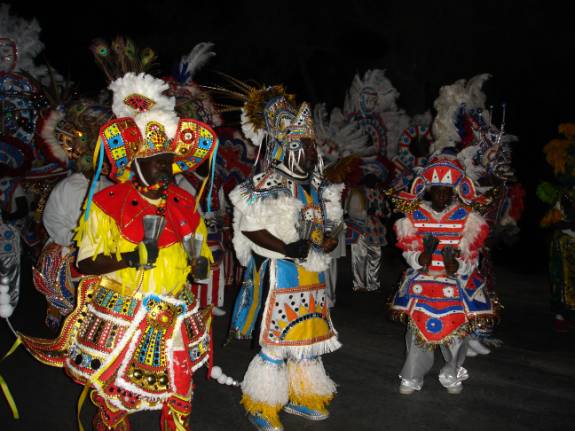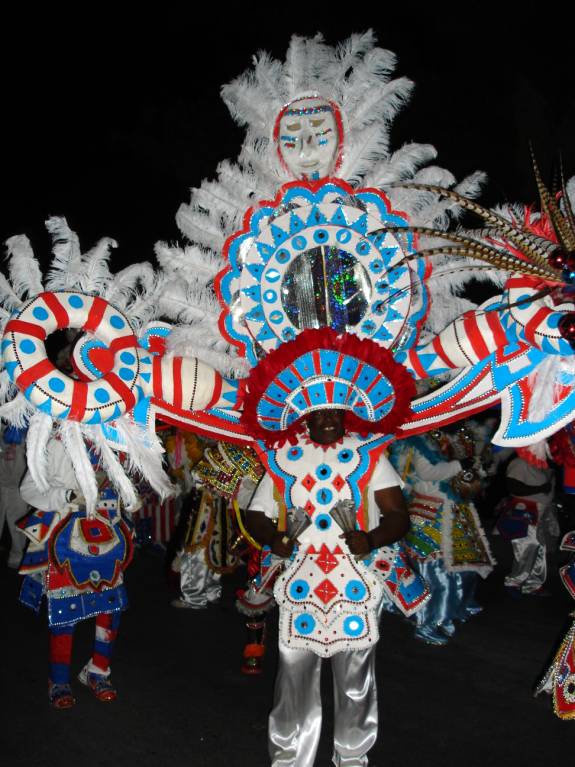 Loud whistles lend nicely to the musical fervor…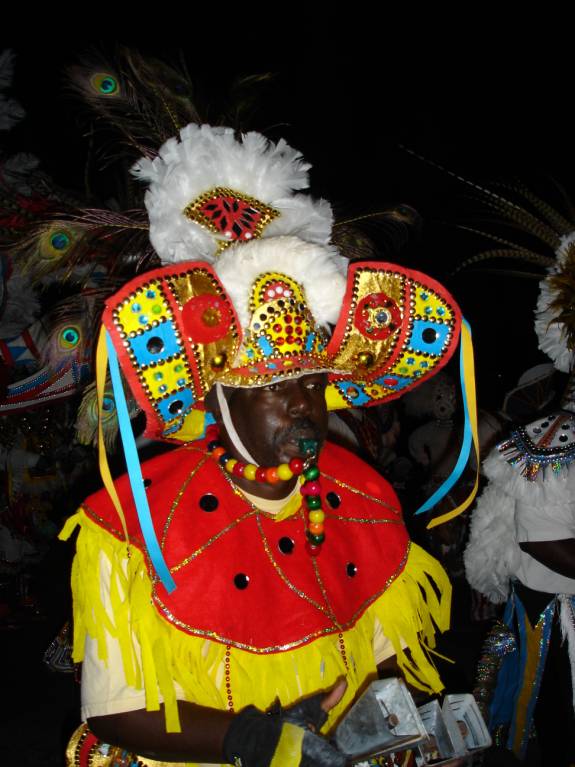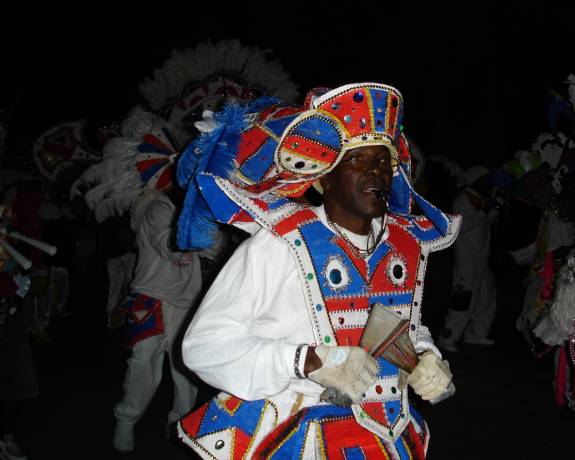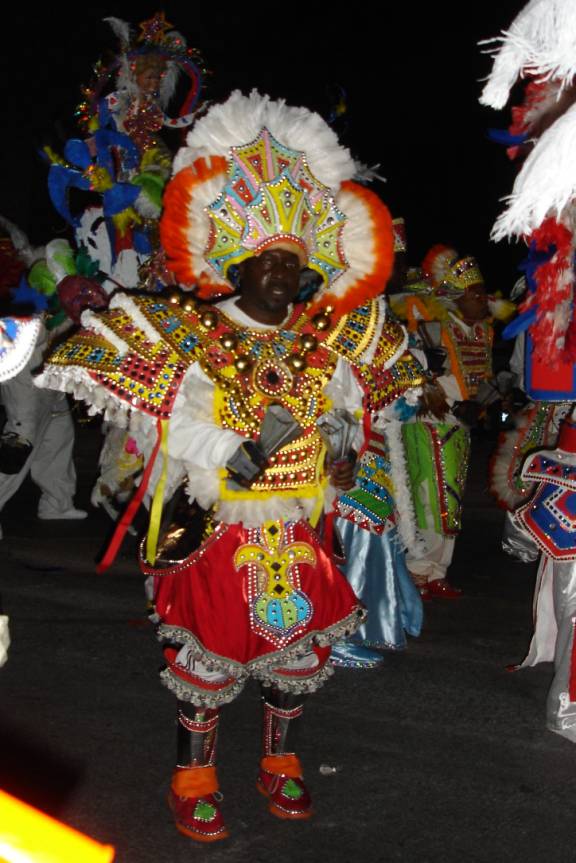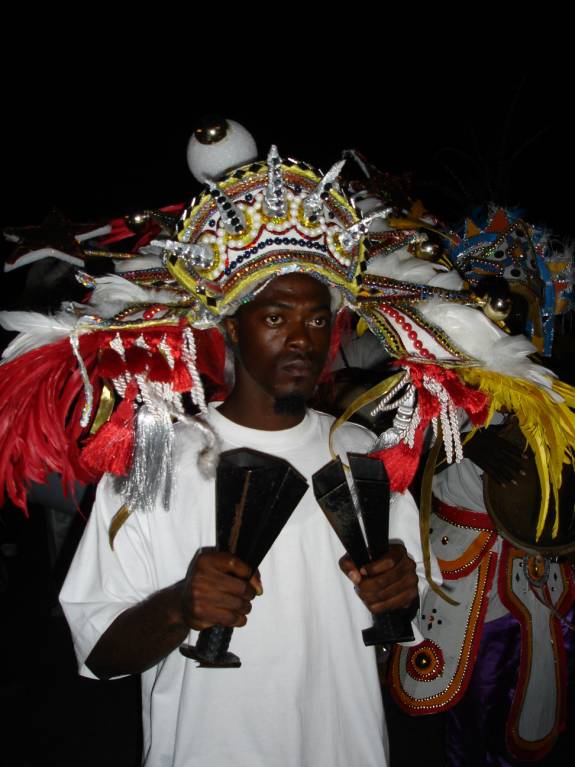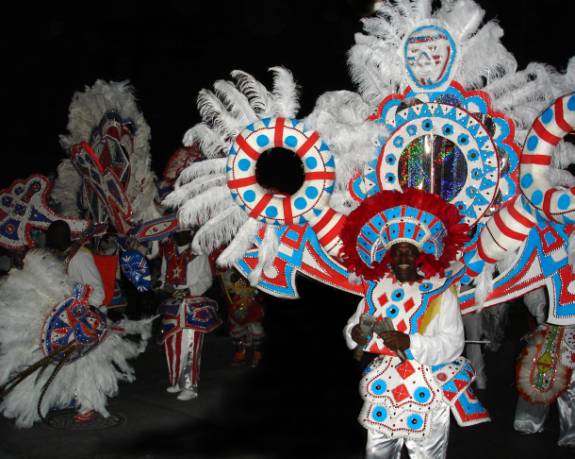 Can you find the participant's face and eyes amongst all the plumage?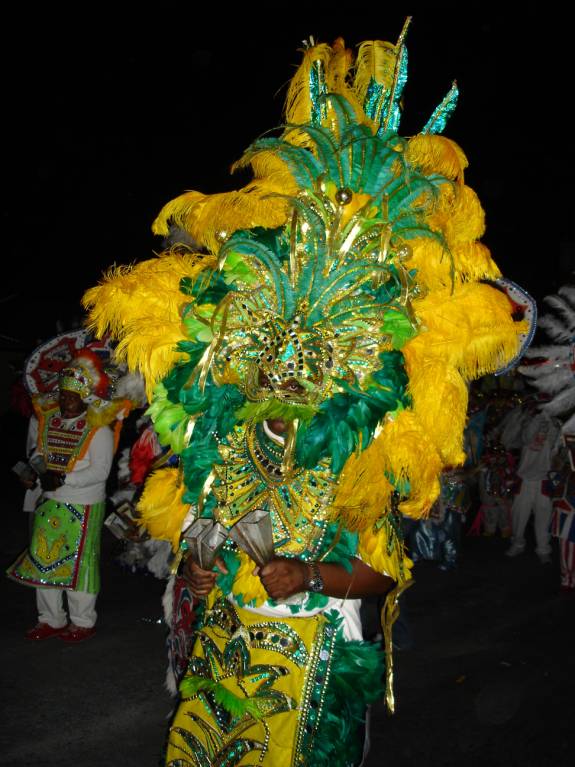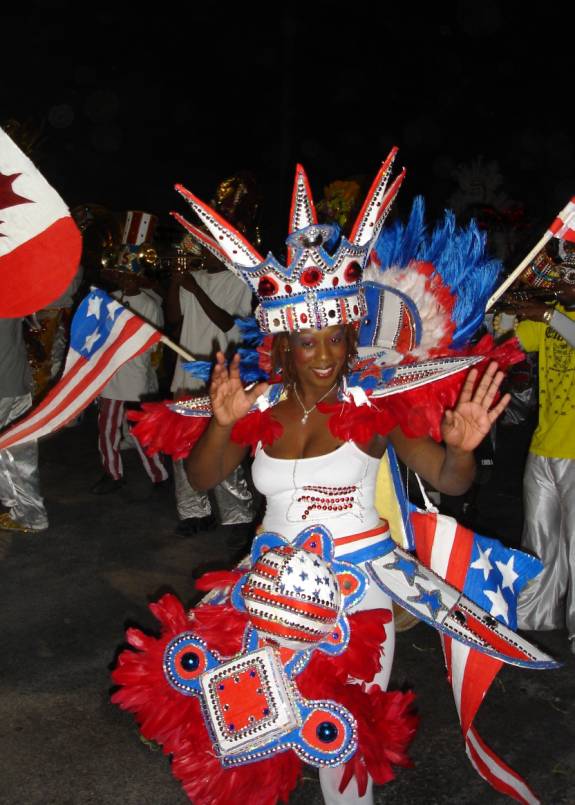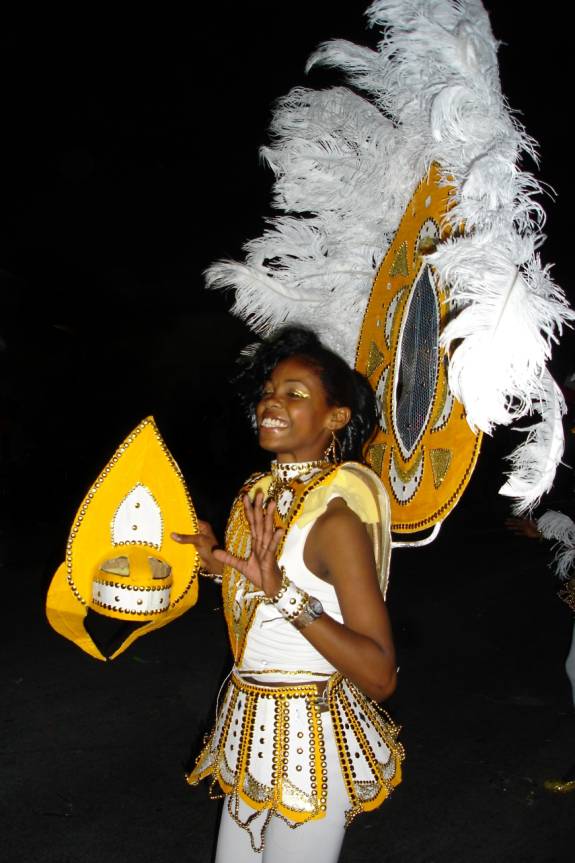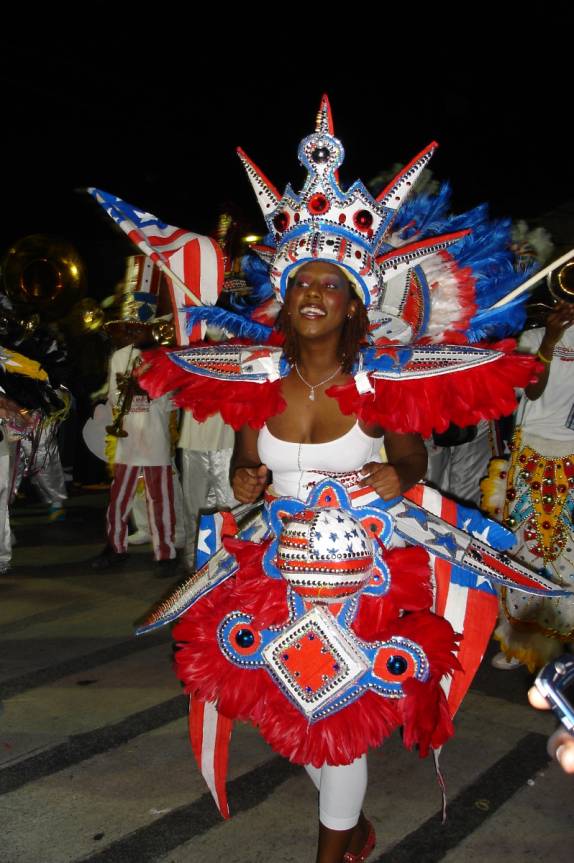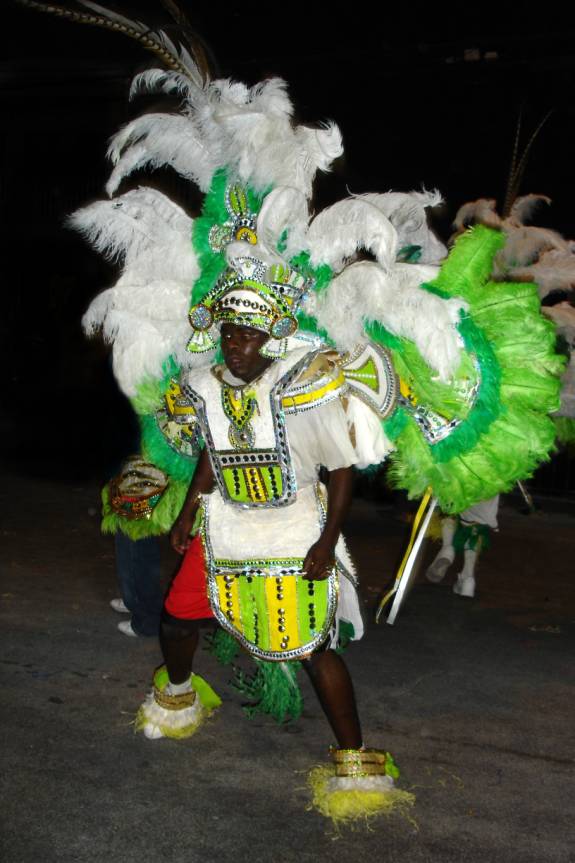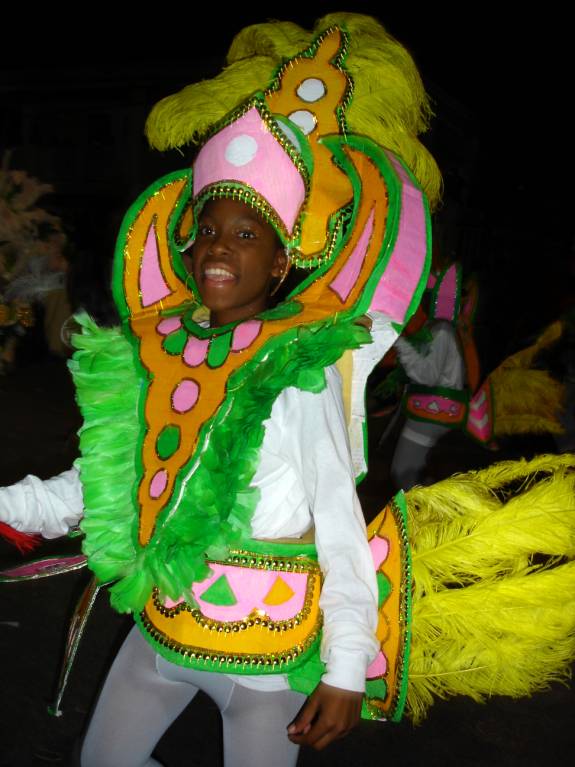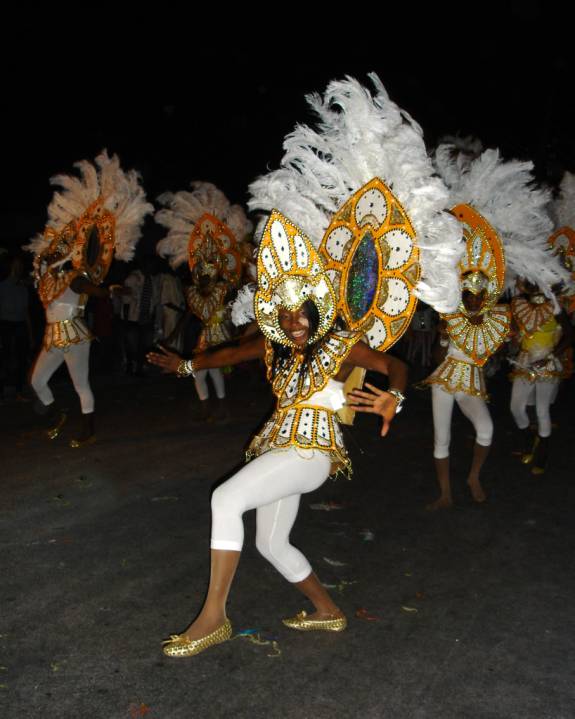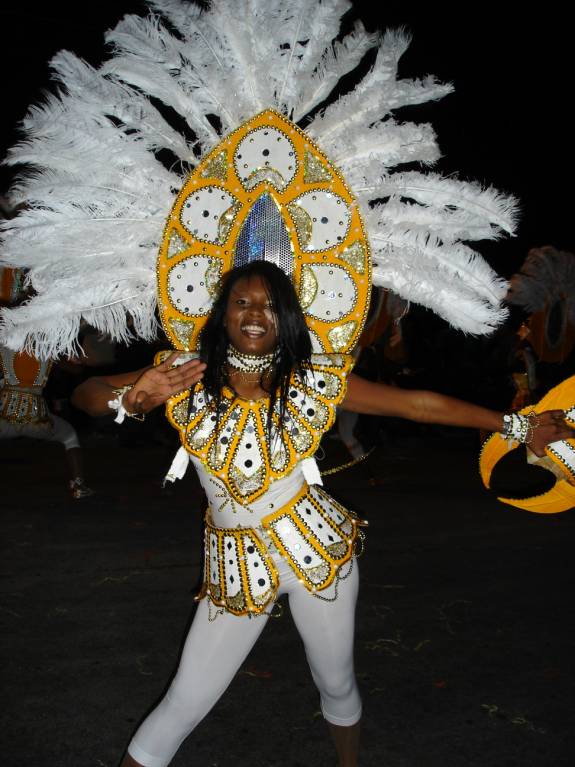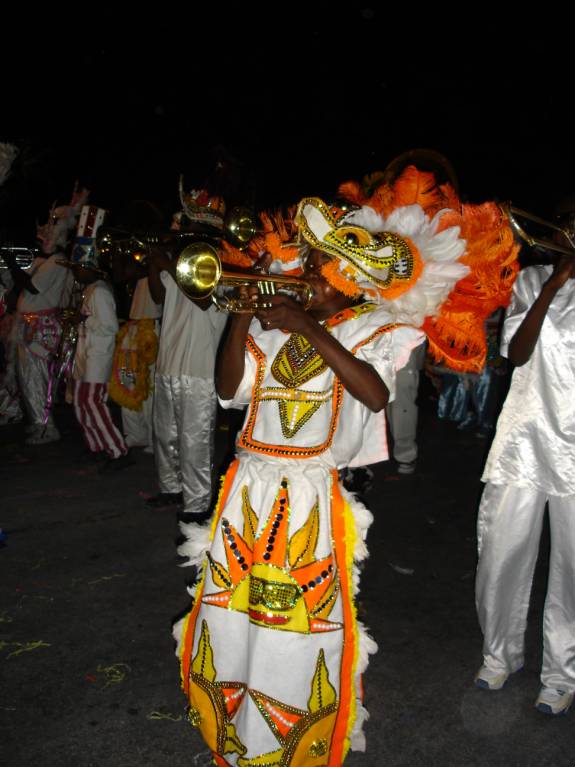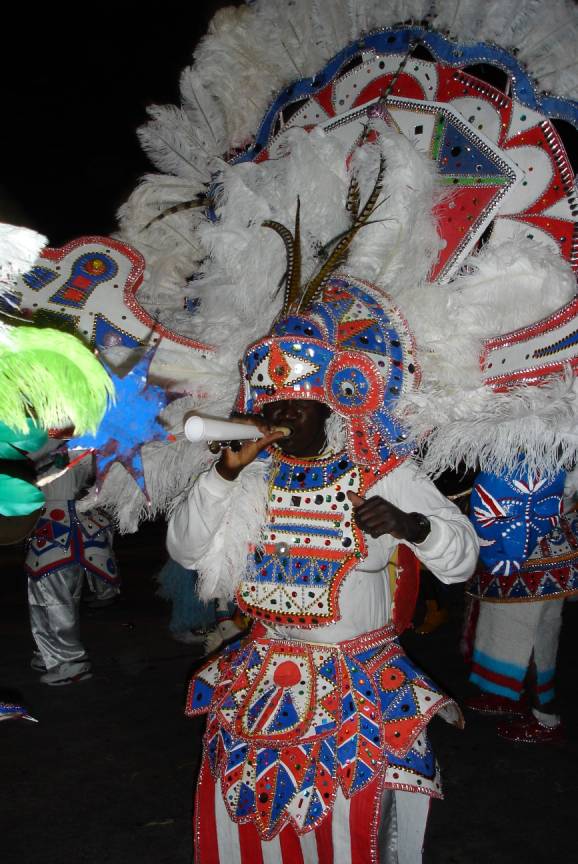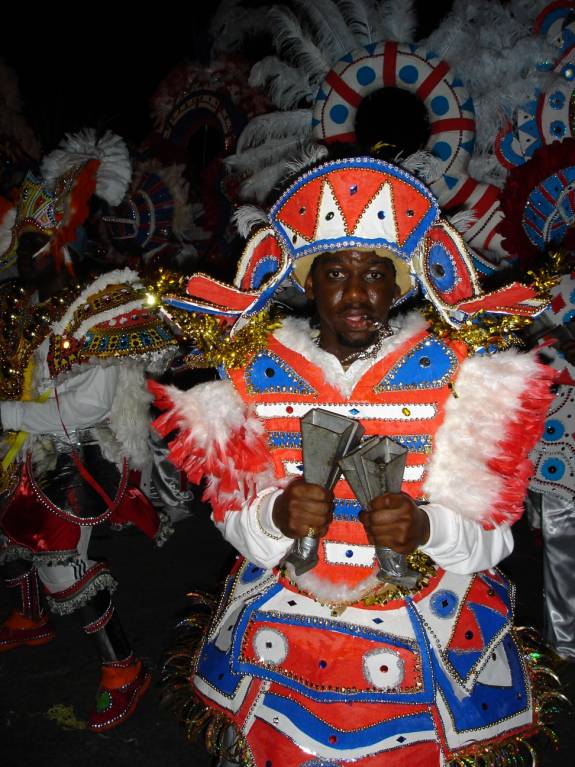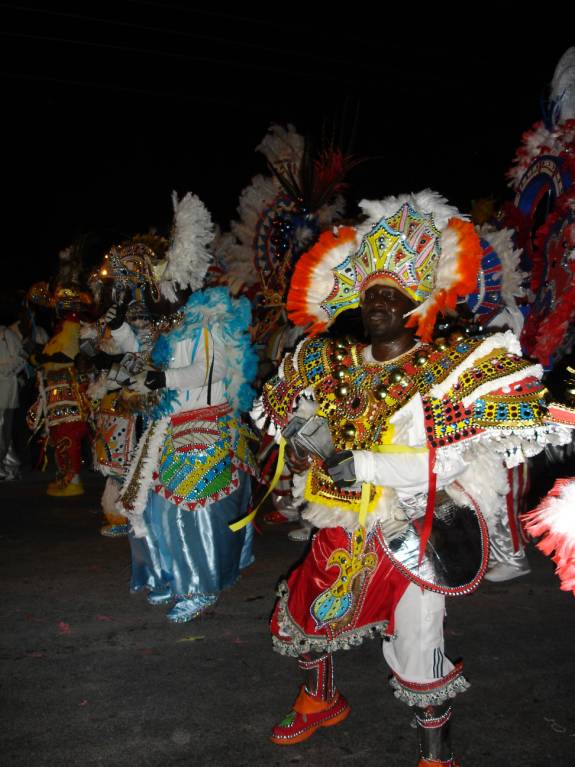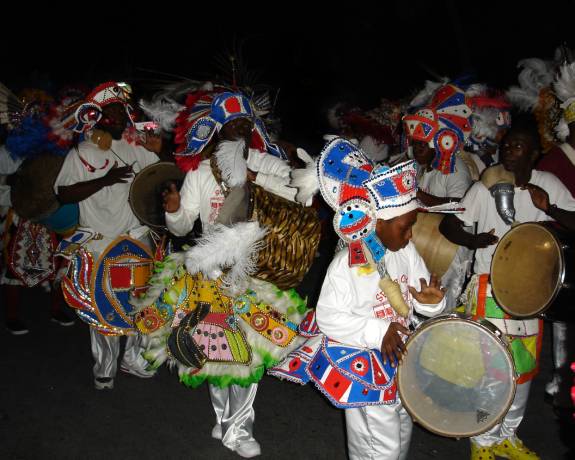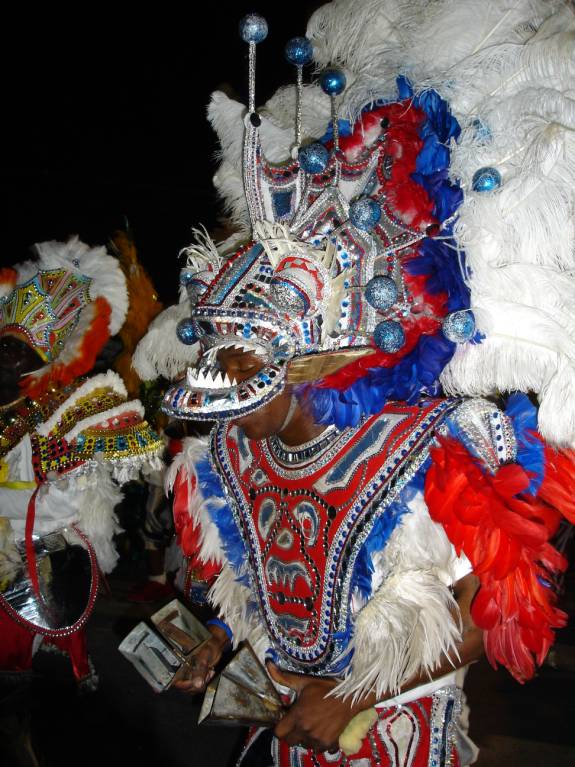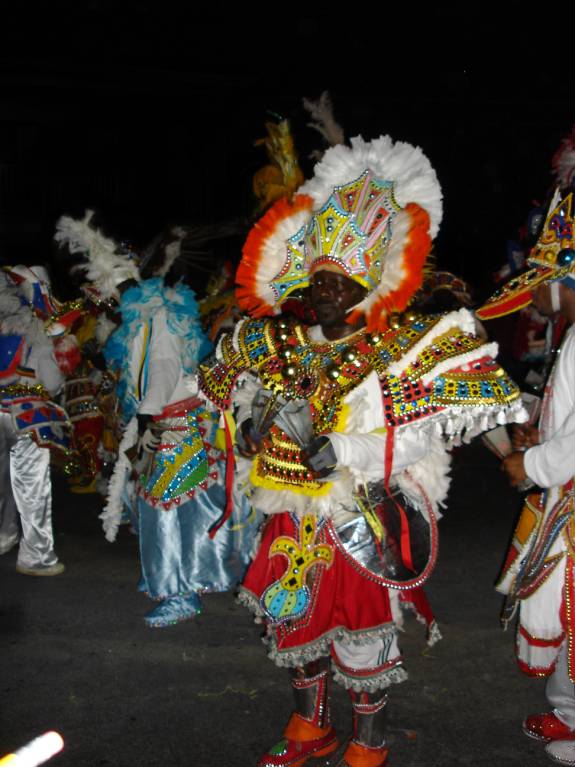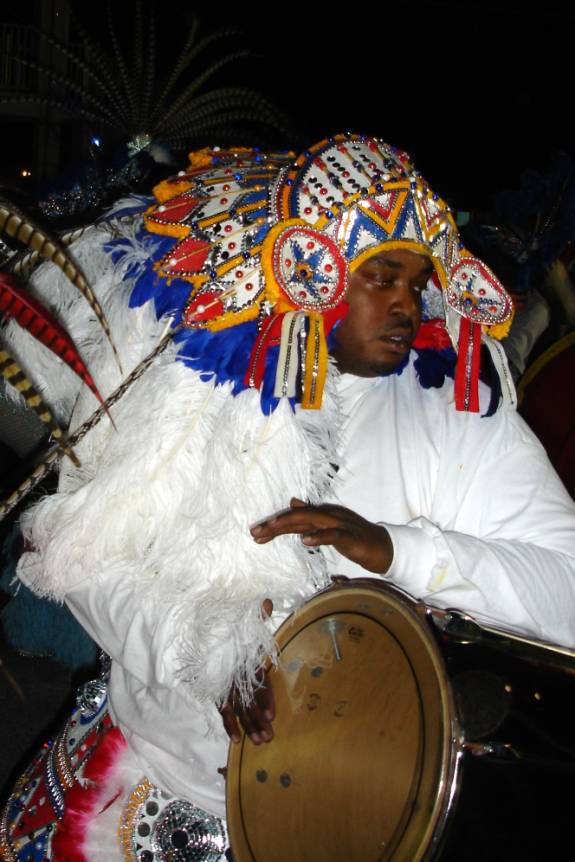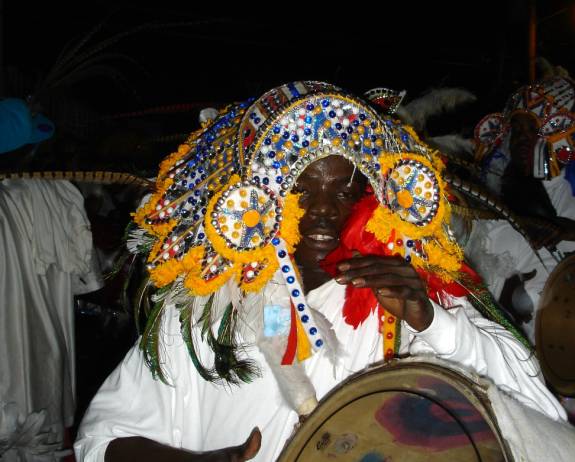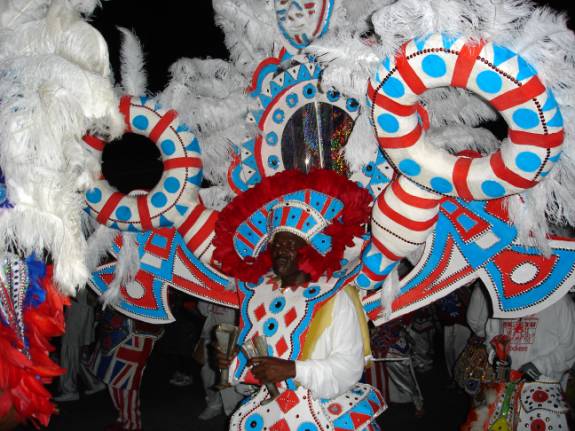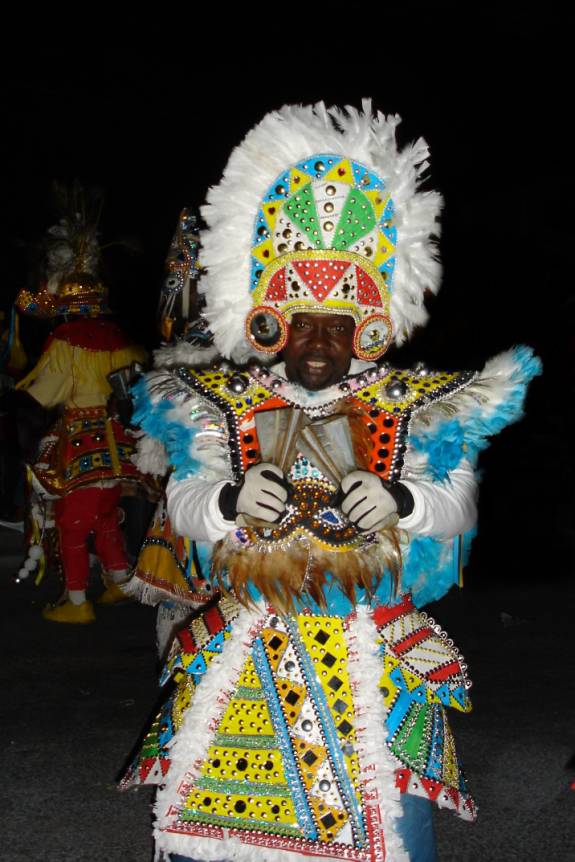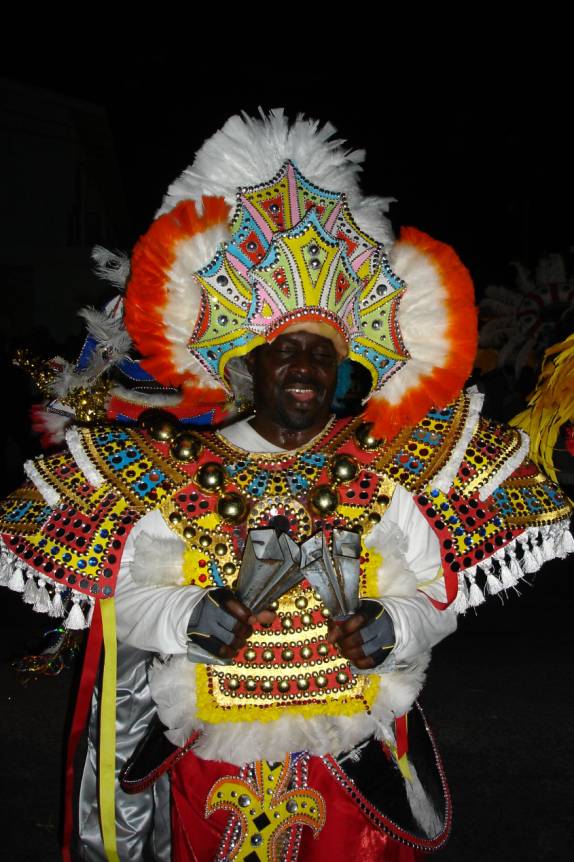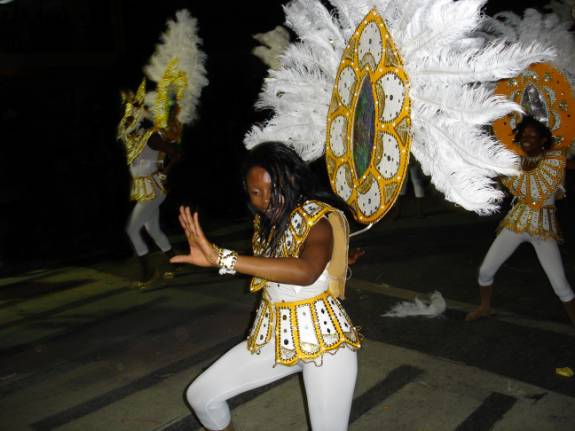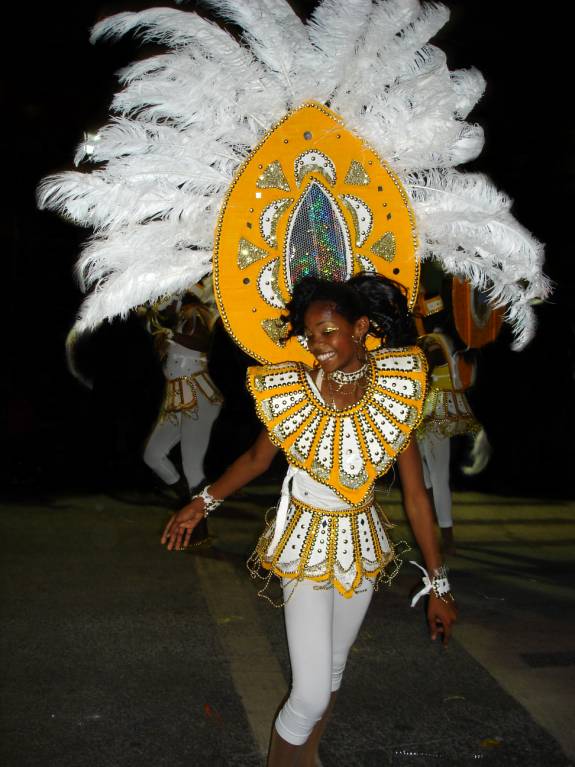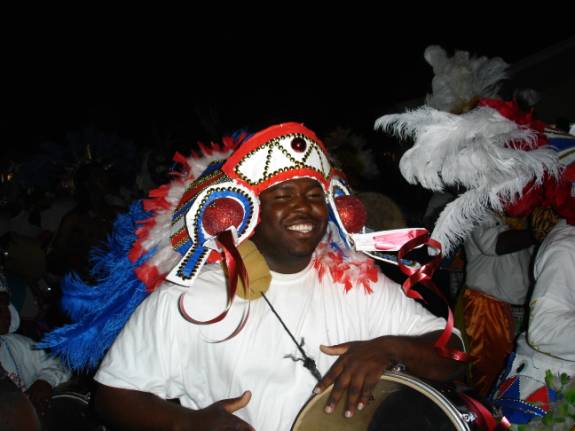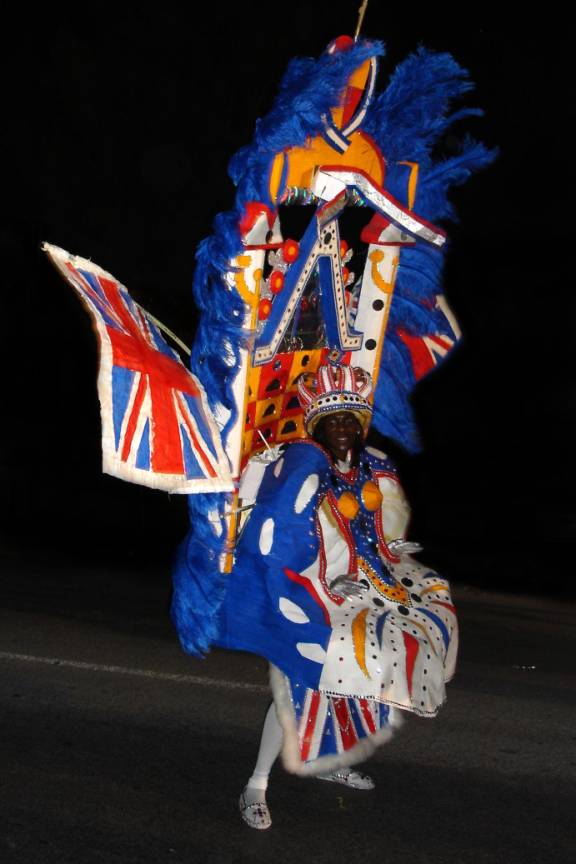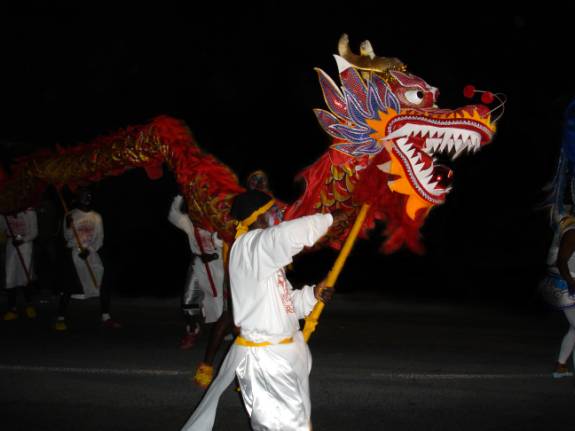 When Judy and I left the celebration, it was just at midnight. Each of the fabulous groups had completed their first "Rush". Some participants have told us that the festival continued until 6am. A successive set of "Rushes" brought another round of Junkanoo excitement to those locals that remained. When we left, most all of the foreign visitors had been gone for a long time. We felt that we had seen the best of the best. We unchained our bicycles from the secure fence and rode them back to the marina. It had been a truly magical night of experiencing this unique Bahamian cultural extravaganza. We are enriched beyond our imaginations. We look forward to next year's event being even more colorful and delightful.
We hope you have enjoyed all of the photographs and that you have learned a bit about the Bahamian experience.
CONTINUING UPDATES ARE IN PROGRESS…
WATCH FOR THEM, COMING SOON…
POST SCRIPT:
We sincerely hope that you will review the previous years of compilations to give context to the current editions. Please let us know if you have any special suggestions and thoughts.
REMEMBER: The website is now fully active and you can visit it at any time. You can review any of the 2006, 2007, or 2008 logs and learn more about the crew and our plans. Enjoy.
ATTENTION: SPECIAL NOTE:
You may contact us via email anytime.
Thanks for allowing us to share our life and adventures with you.
Lotsa Luv,
Fred Reed and Judy Law
AMARSE
MT40
"AMARSE" is pronounced "AM-ARE-SAY".
Our website is: www.amarse.net .