HAPPY NEW YEAR CARD
1
/1/08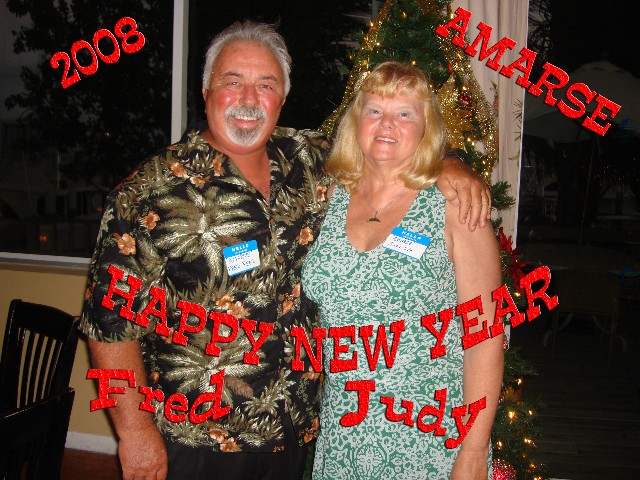 Just a note to wish all of you the happiest of New Years. We sincerely hope that this year will bring you health, happiness, and lots of love. If you have all that, then the rest will all fall into place.
As most of you know, we are enjoying the winter months in the Abacos, Bahamas. We have lots of good friends here and the weather is generally pleasant and warm. Living aboard AMARSE is convenient and very comfortable.
We hope that y'all are excited about your own plans for 2008. Of course, we would love to hear from you and to learn how you hope to enrich your life in 2008. Remember, we only get to live this life once so plan big and "...Just Do It !"
---