HAPPY NEW YEAR CARD
01
/01/07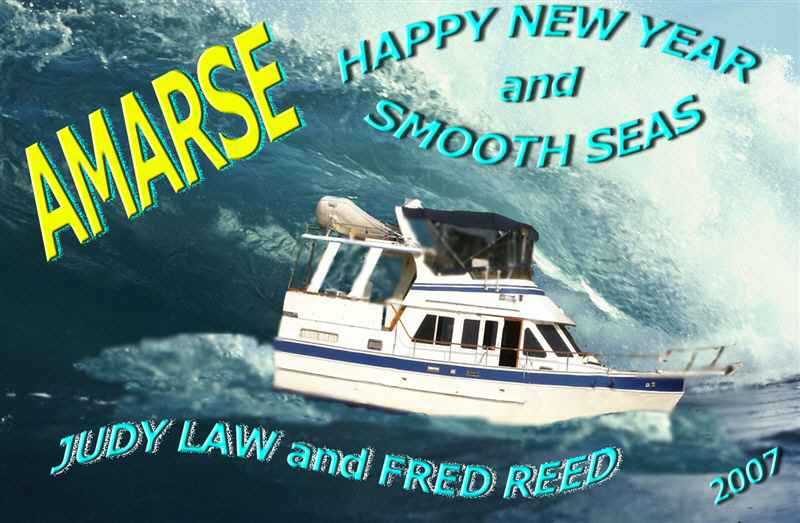 Howdy Family and Friends,
Just a note to wish you all a very happy and prosperous New Year. It is our sincere desire that your lives be filled with joy, happiness, fun, good health, prosperity, comfort, peace, love, and all kinds of great excitement. Throughout the coming year, we resolve to keep you all close in our thoughts and in our hearts.
We hope to resume our cruising lifestyle sometime around mid January. AMARSE is currently docked in Mobile, Alabama. At present, we plan to travel east toward Florida and the Bahamas for the winter. If all goes well, we will be departing in the spring toward Canada and continue around the Great Loop for the second time. There was so much that we didn't have time to see in 2006. We hope to alter our route to cover some new areas and still allow us to return to some of our favorite spots.
Again this year, we will be preparing a log of our voyages. If you are not already receiving the email UPDATES, and would like to be added to our list, just email me and we'll be thrilled to add you to receive all future emailings.
We hope that y'all are excited about your own plans for 2007. Of course, we would love to hear from you and to learn how you hope to enrich your life in 2007. Remember, we only get to live this life once so plan big and do it.
---