CHRISTMAS
12/25/07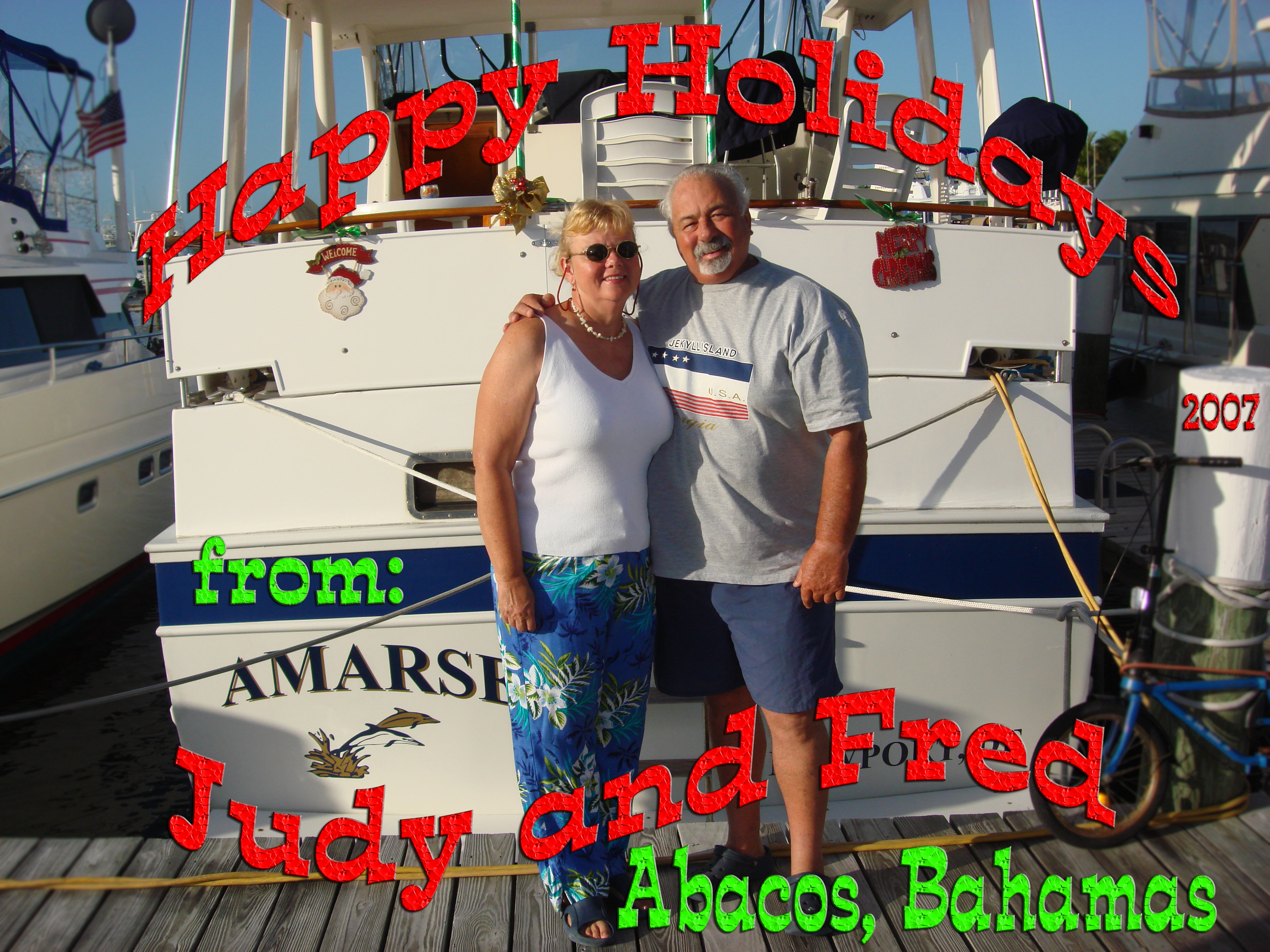 'TIS THE SEASON TO BE JOLLY....
(and Sun Tanned)
Howdy friends and family,
As we prepare for this 2007/2008 holiday season, we think often of each and every one of you. Even though the miles may separate us with physical distance, we continue to hold you close in our thoughts and in our hearts. We are indeed fortunate to have so many friends that we know care about us. We hope you all know how much you mean to us. It is our friends and family that provide our greatest source of happiness.
Just to update you on our future plans, we are enjoying every minute in beautiful Marsh Harbour, Abacos, Bahamas. We will rest, play, party, and live the best of the cruising lifestyle here in the islands until sometime in April. After our return to the US waters, our plans are still in the early stage of planning. What ever it becomes, we are looking for ways to enjoy life to the fullest.
We would love to hear from y'all. Please let us know what exciting plans you have in store for 2008.
We wish you all the happiness and joy during this holiday season. It is our hope that your New Year will bring you everything good and that 2008 will be your greatest year yet.
---